TableCraft Kenkut 3 Dispensers For 12-18″ Film or Foil, L56xW18.5xH20Cm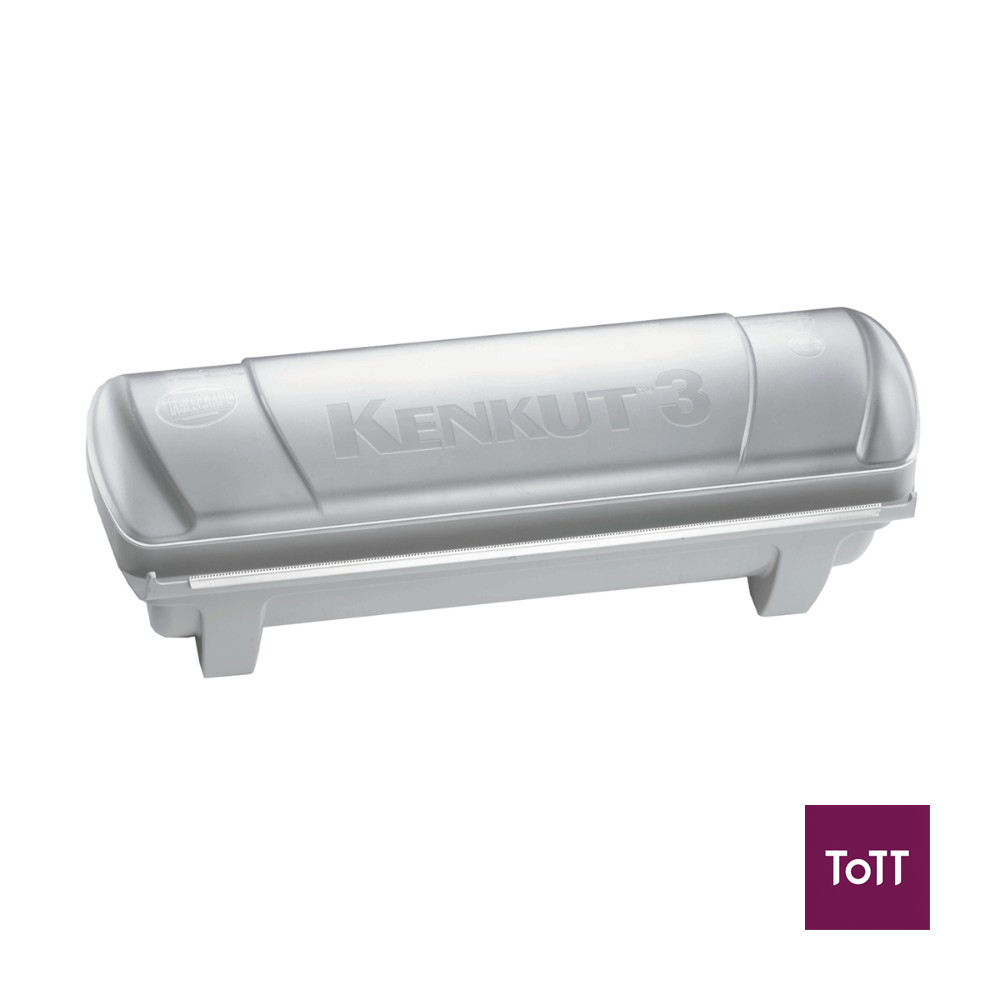 Perfect for film and foil, holds 12-18″ rolls up to 6″ diameter (3,000 ft roll). Features both a slide cutter and metal safety blade. Hygienic patented design, complies to HACCP and food code standards with stay-open lid for easy loading, reinforced durable hinge system, wall-mounting option and non-slip feet. Interchangeable slide cutter for film or metal safety blade for foil. Wall mounting option on back with integrated handles. US Patent No. D625,537S.
Founded in 1946 by Adolf Davis, TableCraft Products Company opened its doors as an import distribution company serving the foodservice industry. From beautiful and multi-functional buffet service collections to classic and contemporary tabletop products, Talecraft bring creative designs, elevated style and one-of-a-kind product versatility to foodservice customers around the world.