TableCraft Oval Dinner Platter L9½xW6″, Galvanized Steel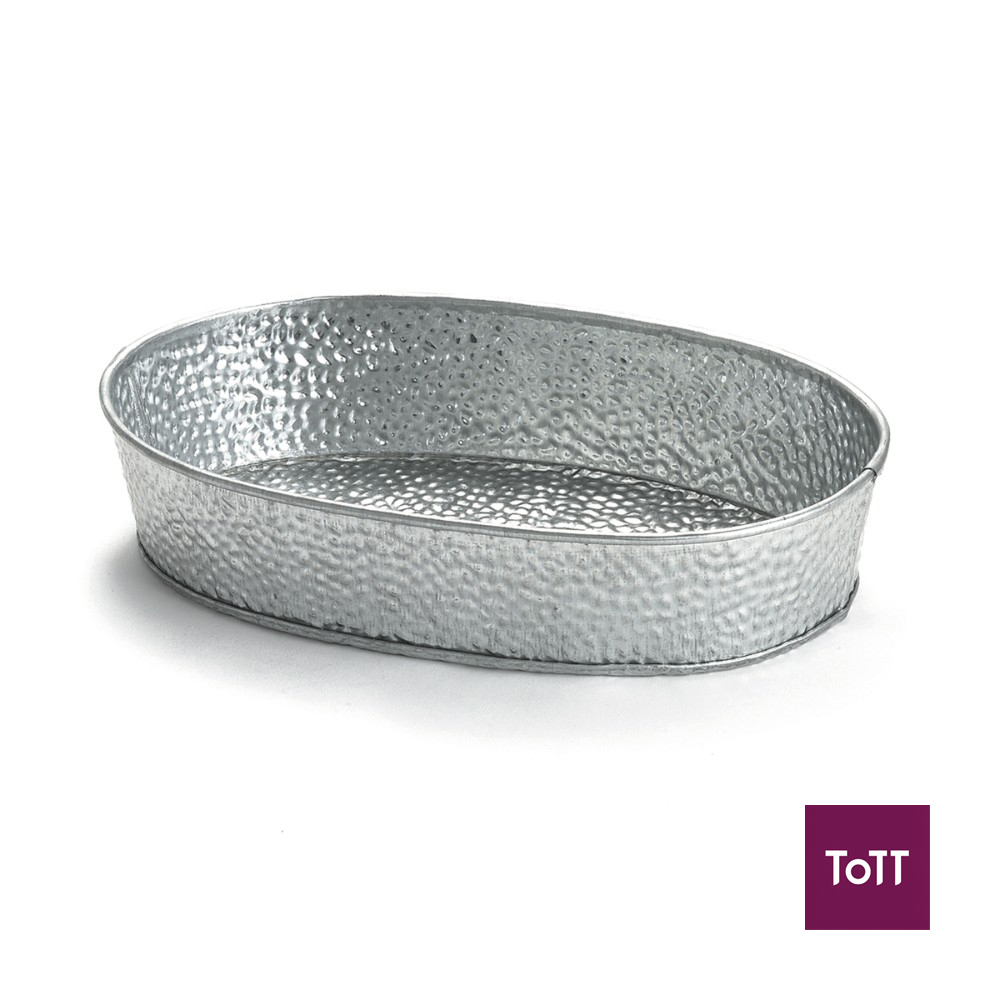 This Tablecraft oval galvanized steel diner platter brings a whole new meaning to serving your meal on a silver platter. This oval platter is perfect for presenting entrees such as a juicy burger and crispy fries or a cold-cut sub and chips. It also doubles as a platter for appetizers, such as loaded nachos, hot wings, mozzarella sticks or warm, golden brown rolls.The deep ledge of this platter promotes easy transportation without the threat of servers touching a patron's meal or the possibility of food spilling over the edge. The galvanized steel and pebbled texture helps prevent scratching, promoting an attractive, contemporary presentation with every use.
Founded in 1946 by Adolf Davis, TableCraft Products Company opened its doors as an import distribution company serving the foodservice industry. From beautiful and multi-functional buffet service collections to classic and contemporary tabletop products, Talecraft bring creative designs, elevated style and one-of-a-kind product versatility to foodservice customers around the world.