TableCraft Round Artisan Basket With Integrated Ramekins, Ø11X8X2″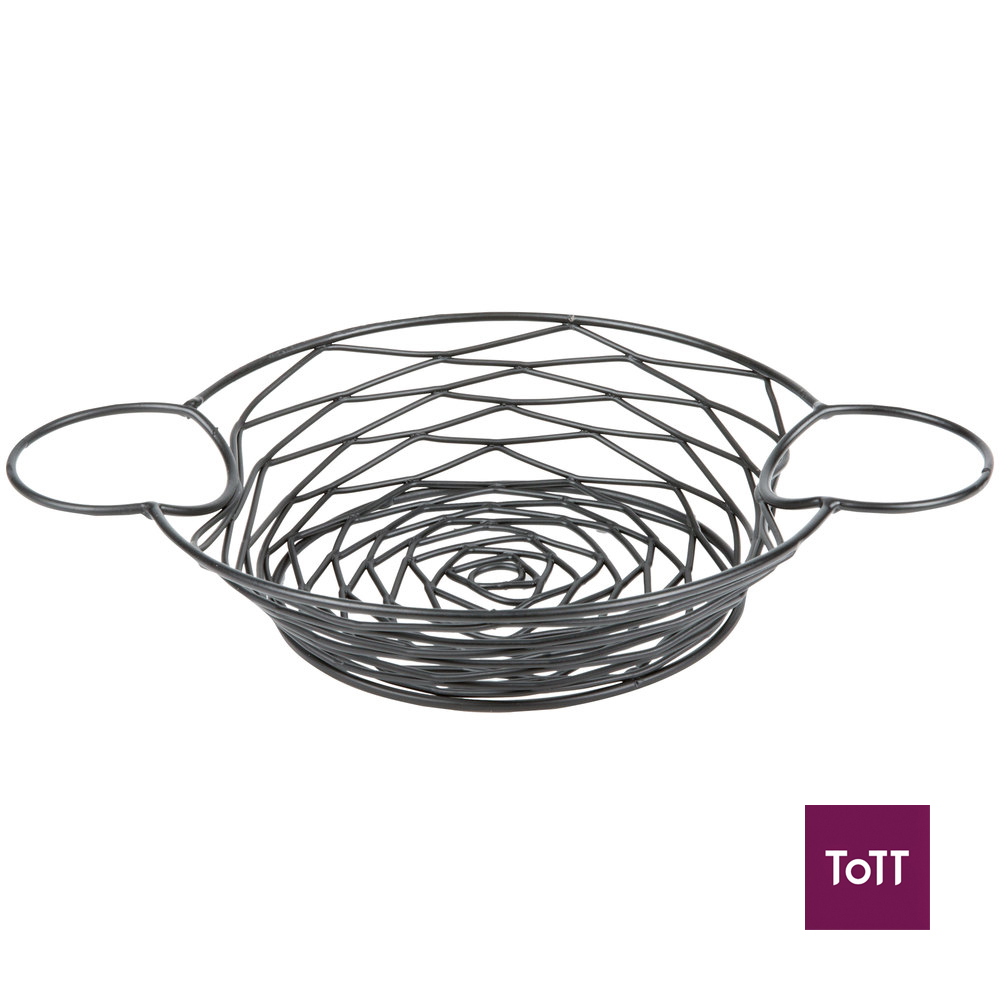 From the Artisan collection, the Tablecraft round black wire basket is powder-coated for a durable finish and sleek design. From the buffet to the tabletop, this modern, metal wire basket provides trendy versatility for any application. Additionally, a pair of integrated holders accommodate 2 and 3 oz. ramekins, allowing your customers to dip their french fries, chicken fingers, chips, and more in two different kinds of sauces.
Founded in 1946 by Adolf Davis, TableCraft Products Company opened its doors as an import distribution company serving the foodservice industry. From beautiful and multi-functional buffet service collections to classic and contemporary tabletop products, Talecraft bring creative designs, elevated style and one-of-a-kind product versatility to foodservice customers around the world.