TableCraft Stainless Steel Stamped Circle Pattern Taco Taxi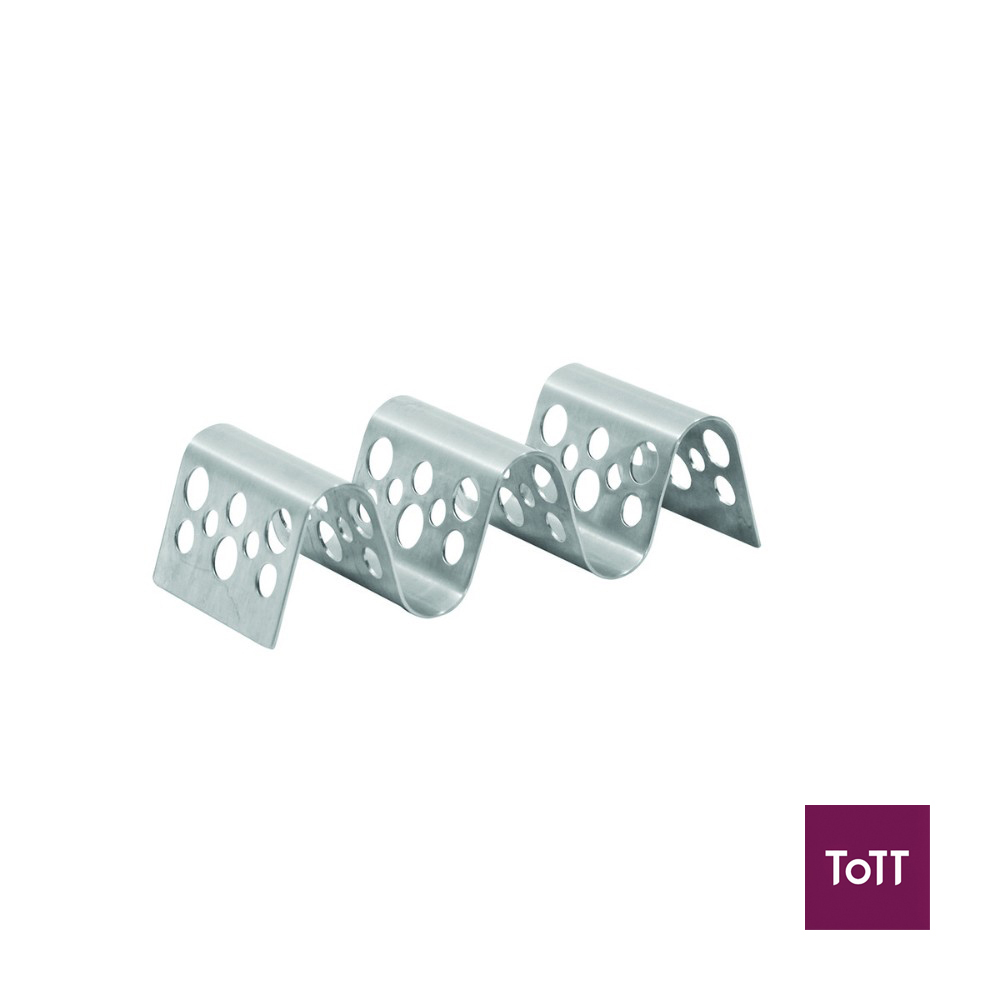 Unlike typical plates and platters, this Tablecraft stamped circles stainless steel taco holder with 2 or 3 compartments provides a convenient place for guests to set their authentic tacos down without creating a mess. It holds food upright, ensuring savory fillings and fresh toppings stay in place between every bite. This server seamlessly transitions from back-of-house preparation to front-of-house table service, reducing mess and creating a neat taco presentation. It allows chefs to put a meal together quickly and efficiently, and guests can enjoy their tacos at their own pace.
Founded in 1946 by Adolf Davis, TableCraft Products Company opened its doors as an import distribution company serving the foodservice industry. From beautiful and multi-functional buffet service collections to classic and contemporary tabletop products, Talecraft bring creative designs, elevated style and one-of-a-kind product versatility to foodservice customers around the world.