TableCraft Swirled Cheese Shaker 180ml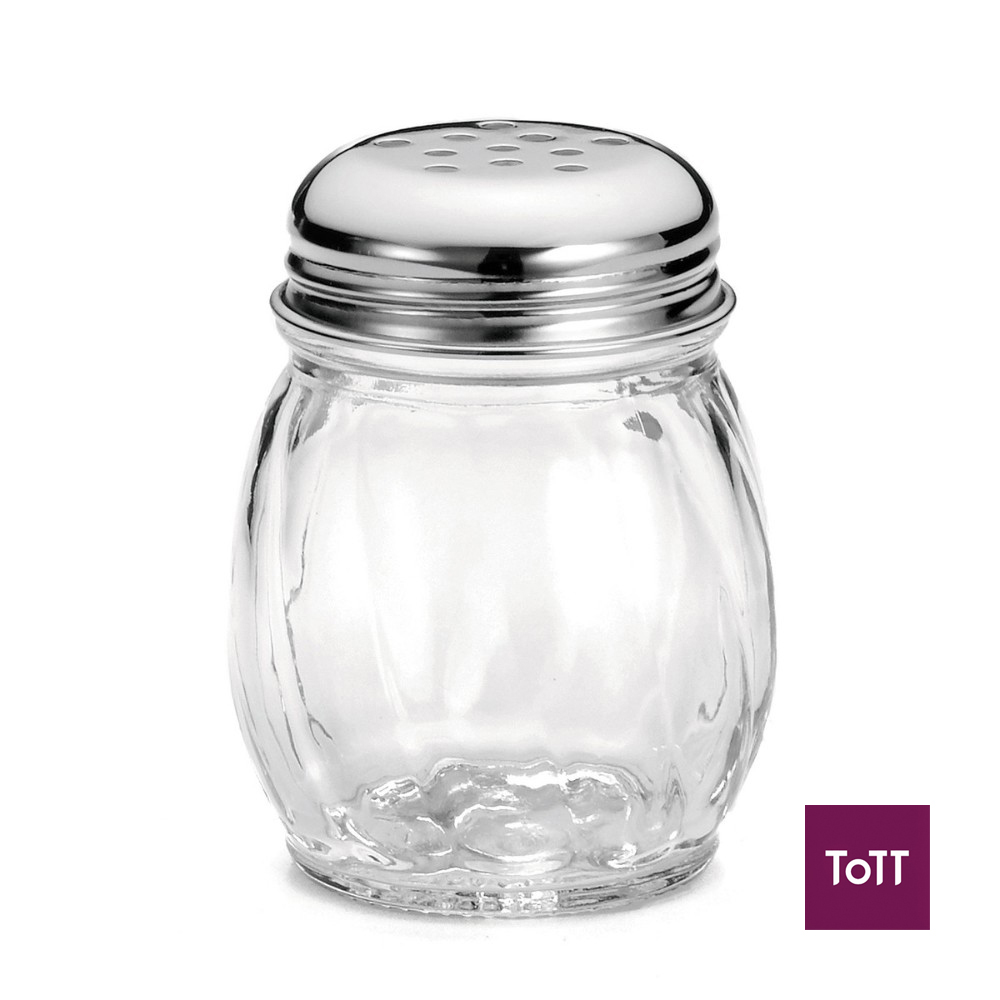 Create a complete tabletop or toppings station with the help of this Tablecraft 6oz. modern glass cheese shaker with chrome plated perforated top. This item is perfect for dispensing sugar, spices, herbs, sprinkles, and grated cheese. Its sturdy glass construction allows visibility of its contents and ensures your business's use and enjoyment for years to come.
Founded in 1946 by Adolf Davis, TableCraft Products Company opened its doors as an import distribution company serving the foodservice industry. From beautiful and multi-functional buffet service collections to classic and contemporary tabletop products, Talecraft bring creative designs, elevated style and one-of-a-kind product versatility to foodservice customers around the world.