ToTT Ade Germany Cleo Digital Kitchen Scale 5Kg/1g, Grey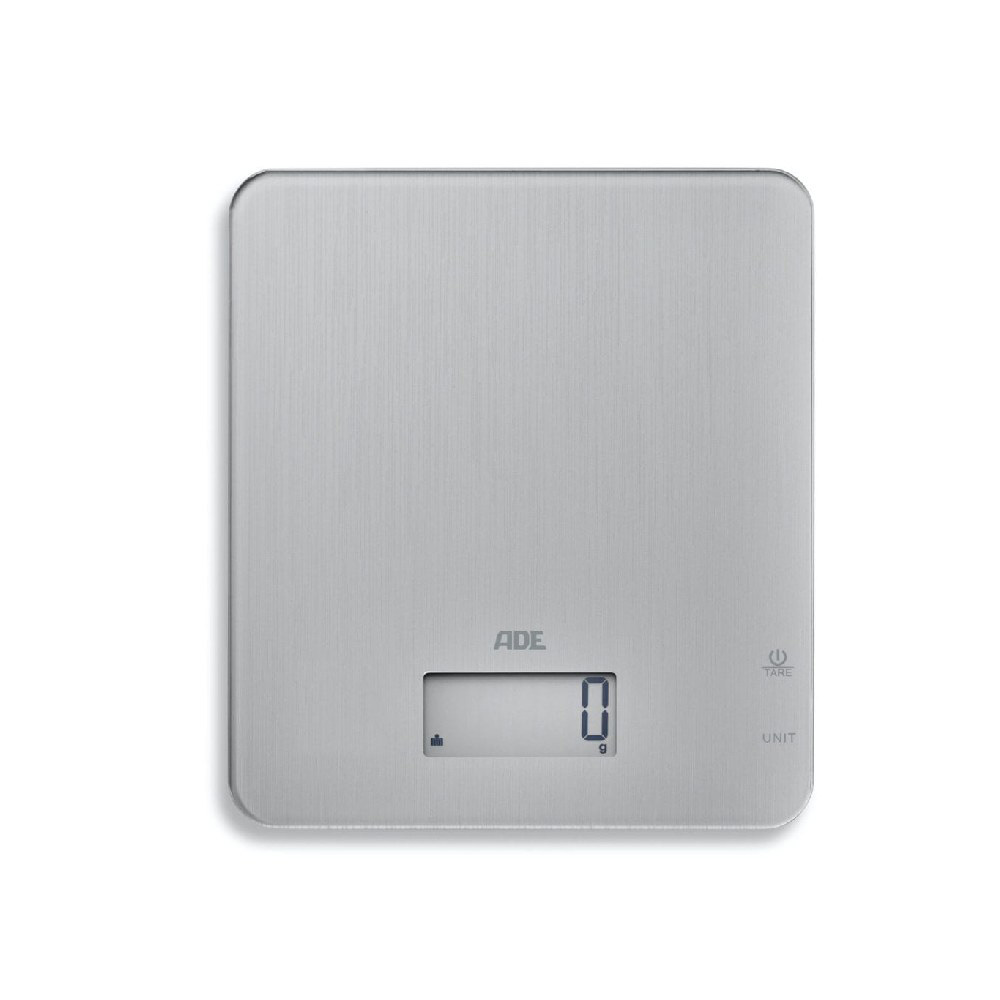 One for everyone! Kitchen scale Cleo is so simple and beautiful that it fits every kitchen style. Thanks to its compact dimensions: the small, flat household scale measures only 188 x 218 x 18 millimeters. The scales is available in delicate silver for the more daring. Despite its simplicity, at a second glance, the digital kitchen scale offers a number of shiny details: the weighing surface made of tempered safety glass, the blue illuminated LCD display and the simple operation using press button.
ADE Germany is a leading innovator in consumer scales. ADE crosses the line from pure functionality to design aesthetics. ADE's Expertise is also respected for its hospital and industrial scales. Demanding users in the catering, food processing, industry and medicine rely on scales, machines and measuring devices from the traditional manufacturer ADE. The ADE brand also offers inspiring and clever products for private households and personal well-being.