ToTT Non-Stick Cream Horn Mould Ø4xL11cm, 4Pcs/Set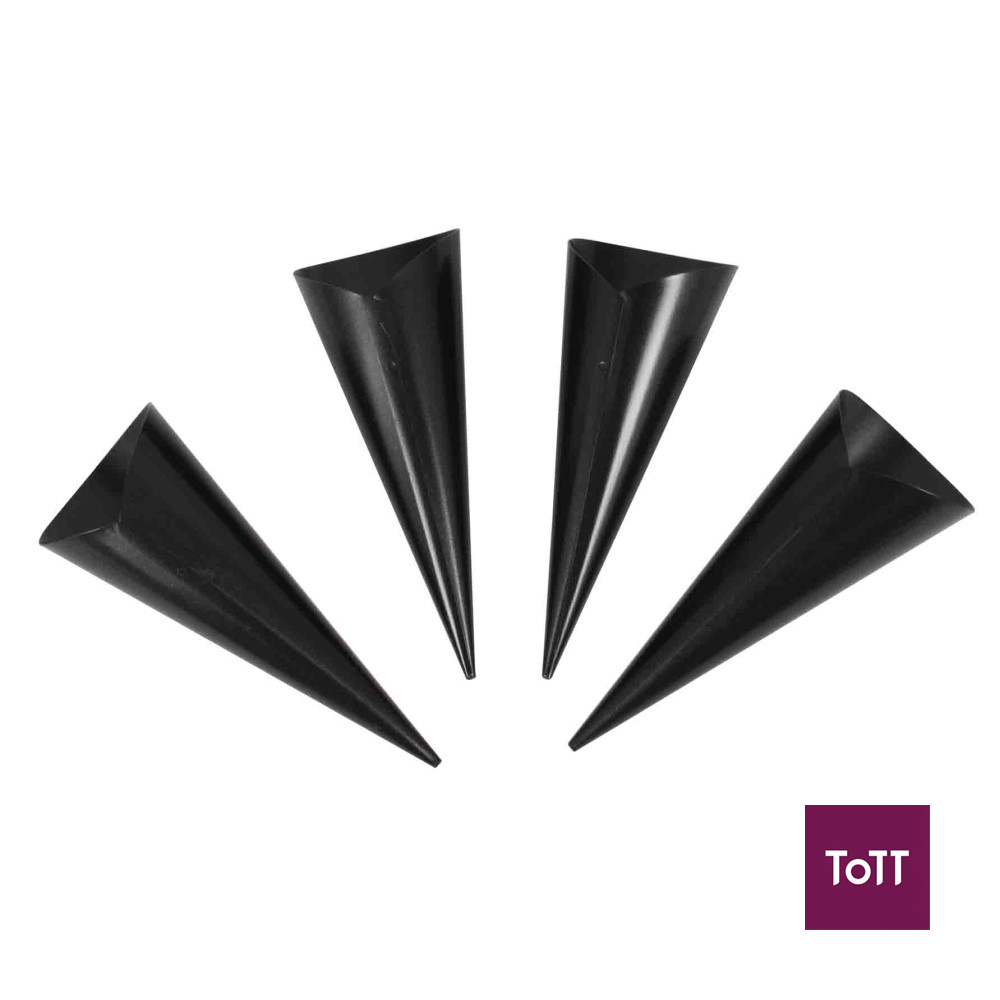 These cream horn molds are made from food grade silicone which are easy to maintain.Smooth surface effectly prevents pastry from sticking to baking tubes. They are perfect for baking cone-shaped pastry shells like cream horn, French horn, popsicle, small ice cream cone, flaky pastry, pizza cones, waffle cone and shaping pizelle, etc.
Established in 2011, ToTT Store specially curates tools of the trade to inspire cooking, baking and hosting. Visit shop.tottstore.com to see our entire selection of products ranging from kitchen appliances, cookware, bakeware, and tableware, to housekeeping and food prep products. ToTT Store also offers cooking classes for the junior chef to the professional home chef.