ToTT Plastic Rectangle Anti-Slip Tray, Brown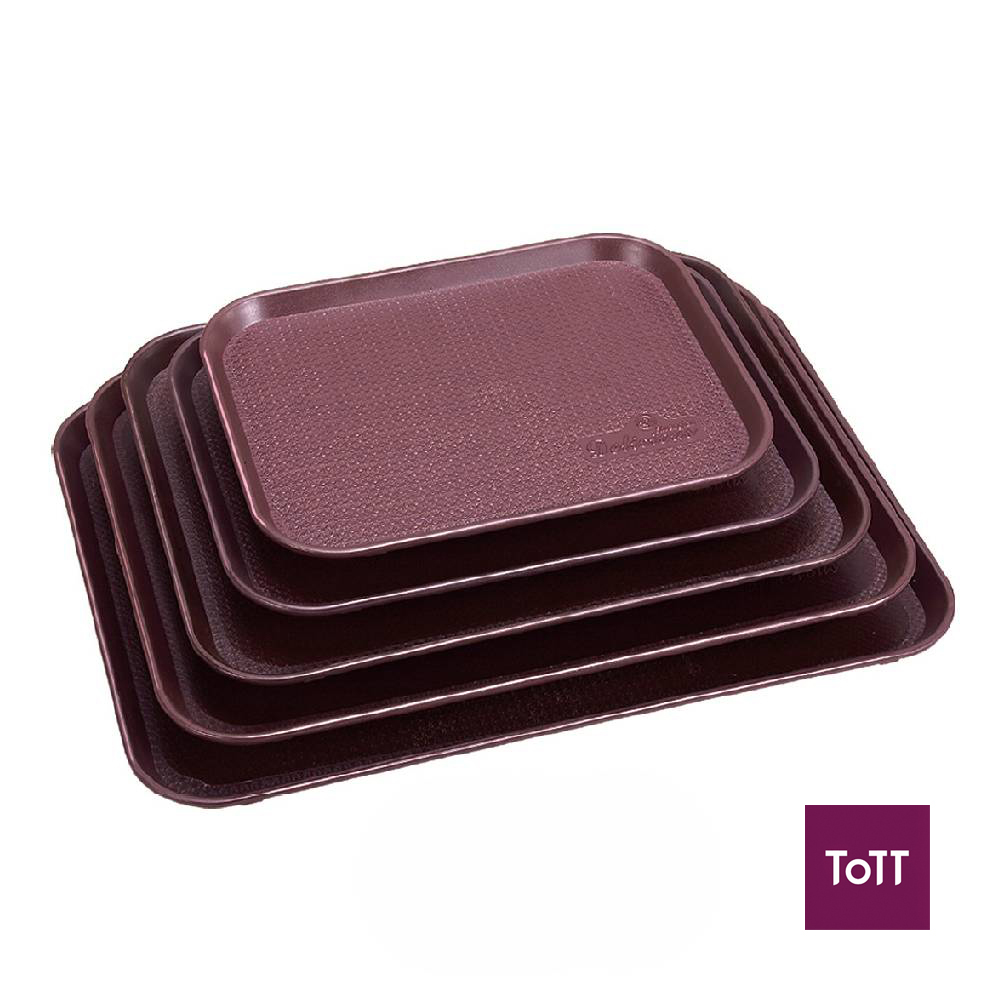 The ToTT Plastic Rectangle Anti-Slip Tray is perfect for indoor or outdoor dining. This rectangular non-slip serving tray features an anti-slip patterned surface so your dishes and drinks won't slip or tip over. Serve up snacks nicely and steady.
Established in 2011, ToTT Store specially curates tools of the trade to inspire cooking, baking and hosting. Visit shop.tottstore.com to see our entire selection of products ranging from kitchen appliances, cookware, bakeware, and tableware, to housekeeping and food prep products. ToTT Store also offers cooking classes for the junior chef to the professional home chef.