ToTT Stainless Steel Bar Spoon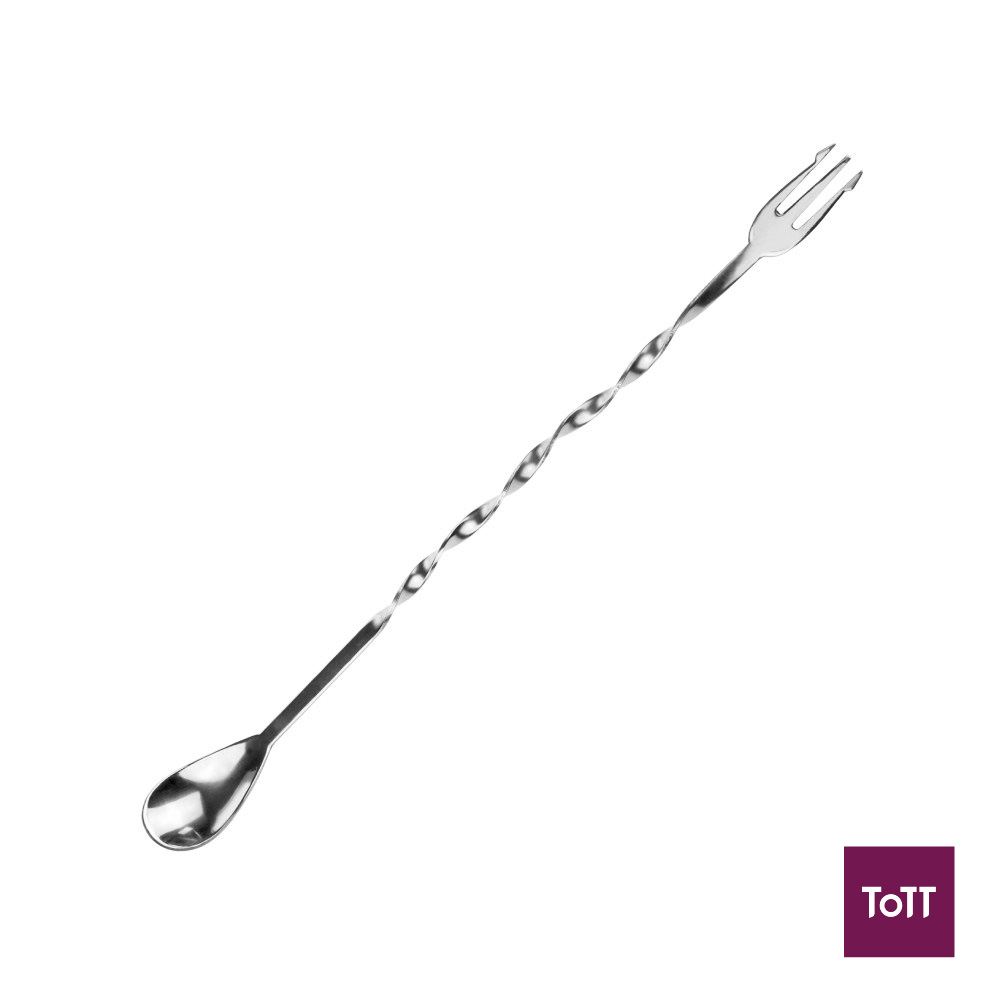 Streamline your cocktail service with this ToTT bar mixing spoon with fork! Designed for the fast-paced bar or restaurant, this two-in-one mixing utensil is an essential accessory for a variety of bar tasks. The unique design is ideal for making specialty cocktails such as martinis, mojitos, or strawberry daiquiris since you can mix drinks with the spoon and add fruits and other ingredients with the fork! This multi-use tool is also great for stirring up taller mixed drinks such as Long Island iced teas, in addition to keeping a safe and sanitary distance between the bartender's hand and the glass.
Established in 2010, ToTT Store specially curates tools of the trade to inspire cooking, baking and hosting. Visit shop.tottstore.com to see our entire selection of products ranging from kitchen appliances, cookware, bakeware, and tableware, to housekeeping and food prep products. ToTT Store also offers cooking classes for the junior chef to the professional home chef.