ToTT Stainless Steel Fuel Holder, 237ml, Mirror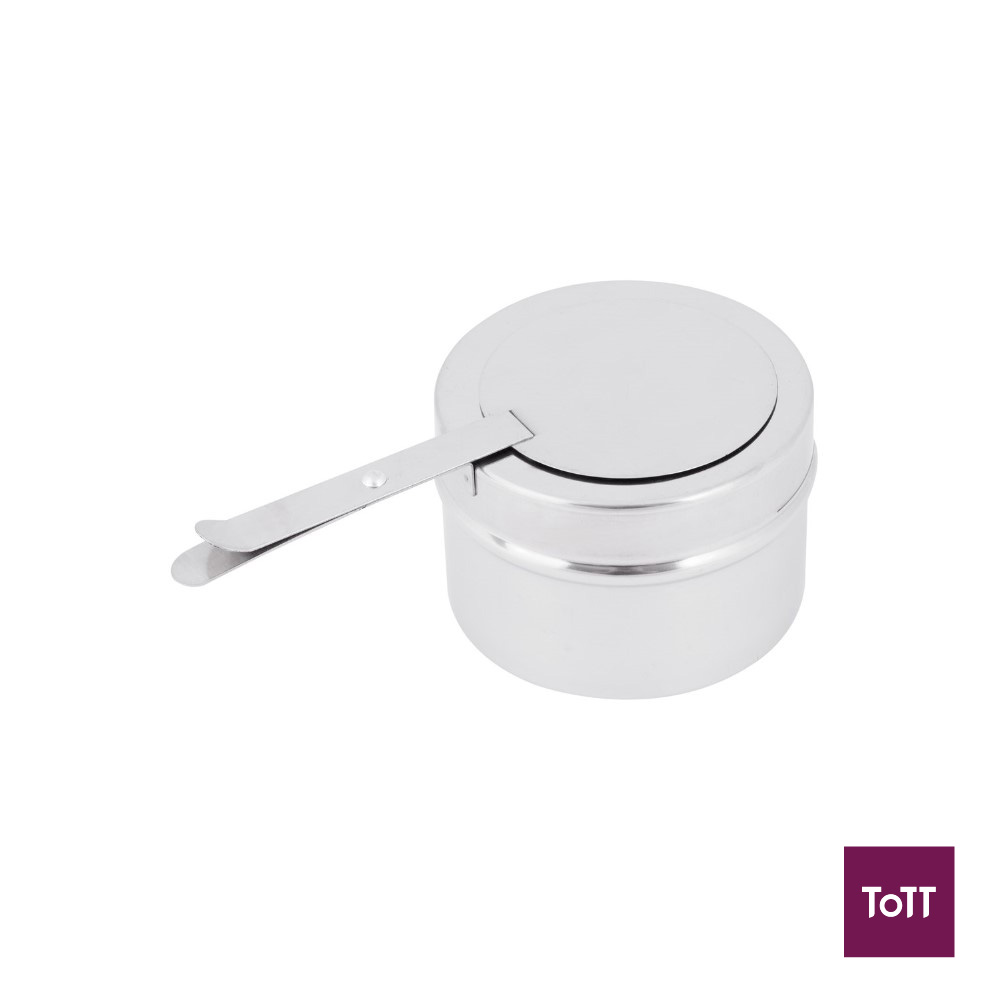 Easily contain, move, or extinguish 237ml chafer fuel canisters with this ToTT stainless steel fuel holder! For your catered events and buffet lines, this Choice fuel holder is a great way to ensure the safety of your employees while they handle fuel canisters. Plus, it helps to hide the canister and allows it to blend in with the chafing dishes for a more professional appearance. When your employees need to adjust the location of fuel canisters after they are lit, the convenient handle makes it safe and easy to slide a canister into a better position. This fuel holder also has a convenient round lid that closes when needed. This makes it easy to cut off the oxygen to the flame and extinguish the fuel canister when your event is over.
Established in 2010, ToTT Store specially curates tools of the trade to inspire cooking, baking and hosting. Visit shop.tottstore.com to see our entire selection of products ranging from kitchen appliances, cookware, bakeware, and tableware, to housekeeping and food prep products. ToTT Store also offers cooking classes for the junior chef to the professional home chef.