ToTT Stainless Steel Mini Roasting Pan Without Grill L14.5xW9.5xH4.5cm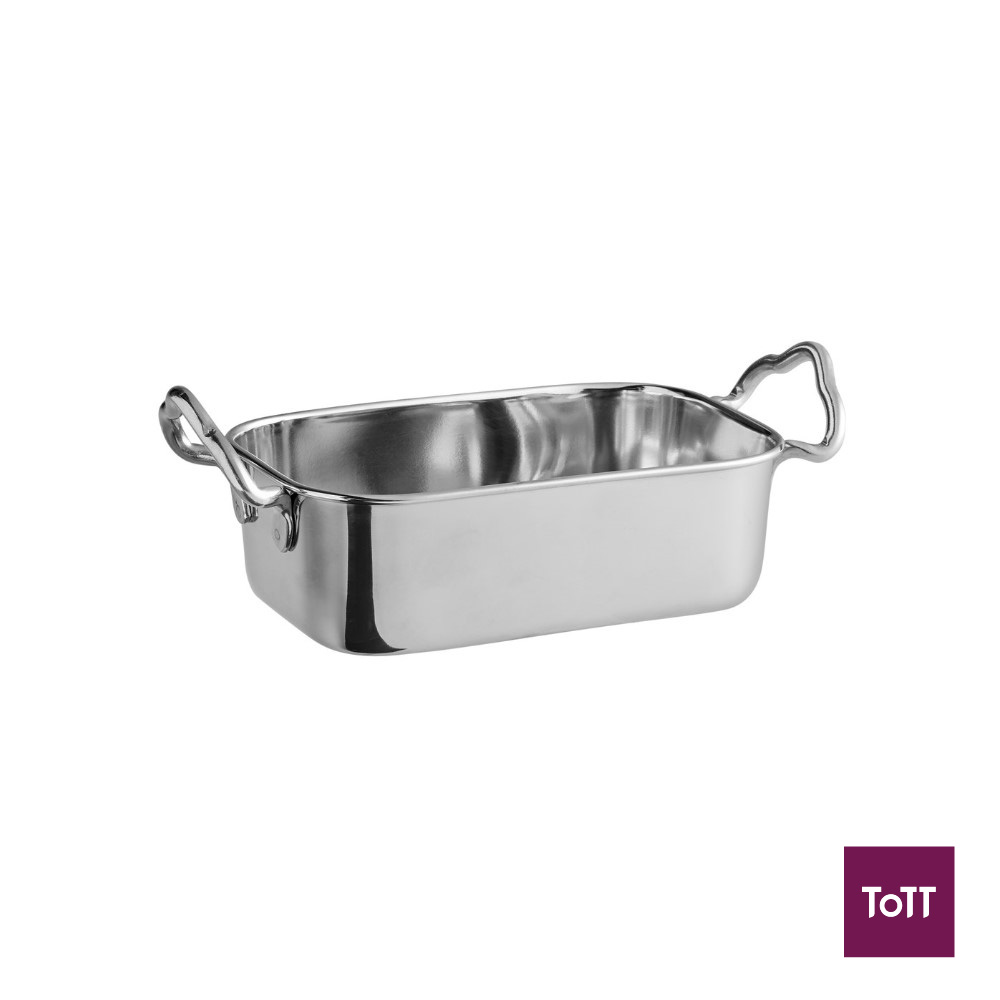 Surprise your guests with this delightful ToTT rectangular mini stainless steel roasting pan. Used for serving, not cooking, this vessel provides a quirky and fun way to serve appetizers or small sides! This mini roasting pan can also be used to hold fresh fruit, steamed vegetables, and desserts. Made from durable stainless steel with a glistening mirror finish, this piece is not just stylish but is sure to stand up to the demands of daily use in your establishment.
This mini roasting pan is excellent for controlling individual portion sizes. In addition to using the pan for service to individual tables, you can use it to streamline service at your buffet tables. This will allow you to pre-portion servings and have them ready for guests to grab and go, minimizing the time each guest spends selecting food and maximizing the efficiency of your staff and operation. Additionally, the pan's large handles make transport to and from tables a breeze
Established in 2010, ToTT Store specially curates tools of the trade to inspire cooking, baking and hosting. Visit shop.tottstore.com to see our entire selection of products ranging from kitchen appliances, cookware, bakeware, and tableware, to housekeeping and food prep products. ToTT Store also offers cooking classes for the junior chef to the professional home chef.