ToTT Stainless Steel Mini Spaghetti Tong 12cm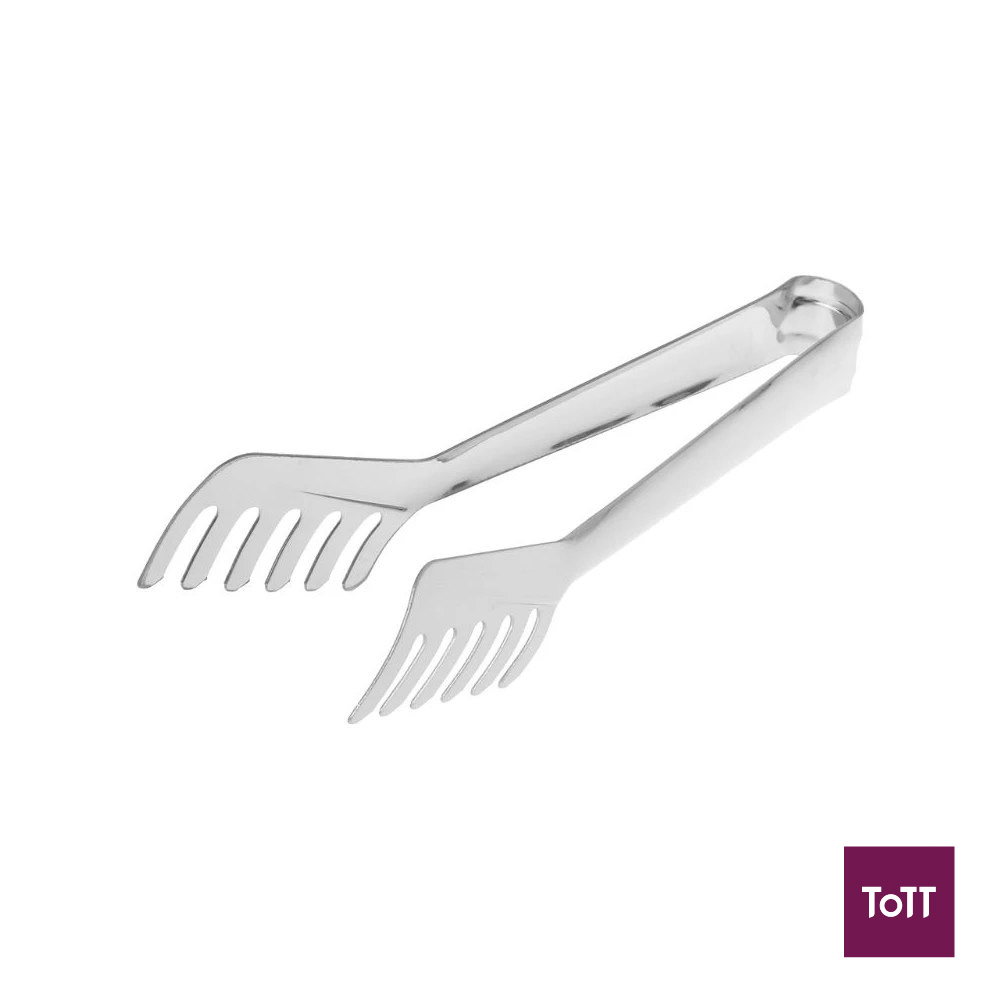 Pasta preparation doesn't have to be difficult thanks to these spaghetti tongs. Easy to use and built to last, it's perfect to use when serving or preparing any type of pasta, from angel hair to linguine. Whether used in the kitchen or placed at a self-serve buffet, the ToTT Stainless Steel Spaghetti tool is the ideal way to maneuver slippery noodles and other hard-to-grasp foods.
Established in 2010, ToTT Store specially curates tools of the trade to inspire cooking, baking and hosting. Visit shop.tottstore.com to see our entire selection of products ranging from kitchen appliances, cookware, bakeware, and tableware, to housekeeping and food prep products. ToTT Store also offers cooking classes for the junior chef to the professional home chef.