ToTT Stainless Steel Step Riser For Cup Cakes-430, L38xW30xH30.4 cm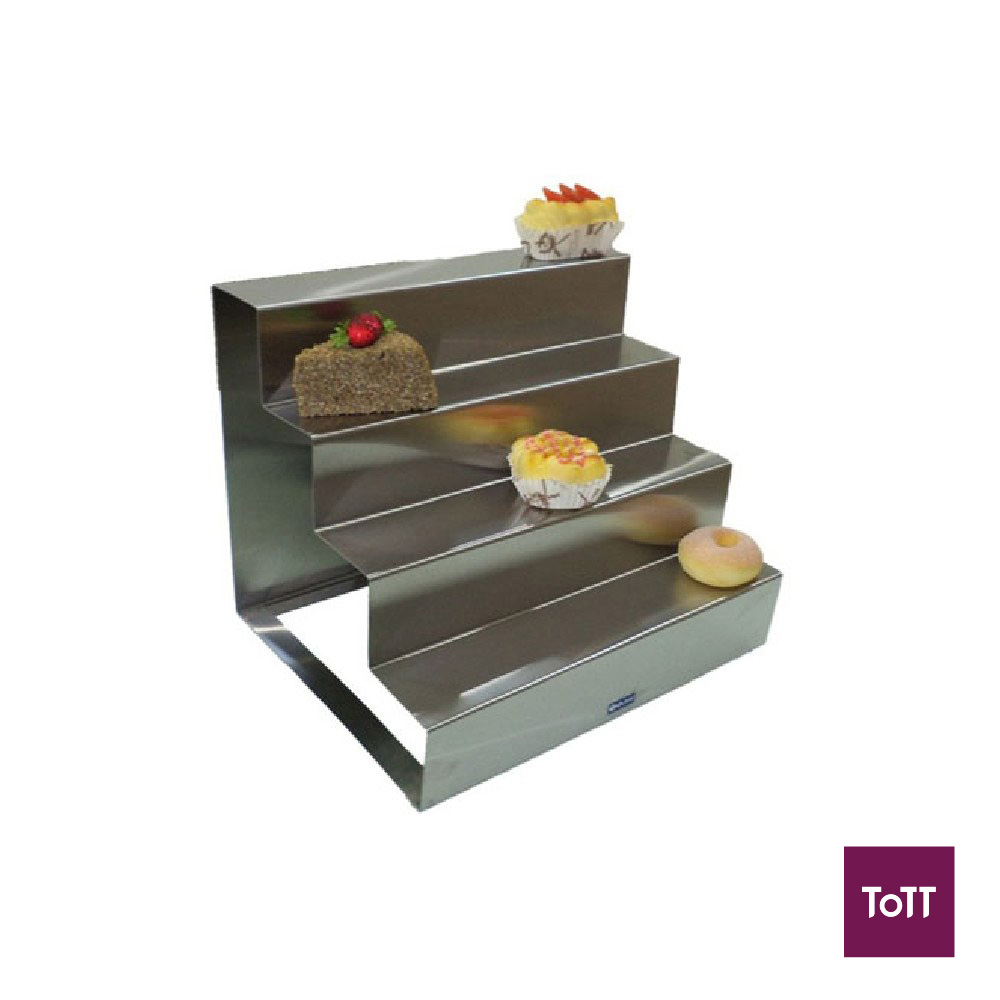 Are you looking for an elegant way to display your dessert assortments, hor d'oeuvres, or other appetizers at your buffet, party, or catered event? This ToTT Stainless Step riser is the beautiful, unique option you're looking for! Made of durable, stainless steel, is break-resistant making it ideal for establishments that utilize a lot of transport and delivery. Featuring an elegant waterfall design, this riser creates a soothing, calming environment while its 4 steps allow you to display various food options in a fun way. Whether you're looking to stock up for your next catered event, buffet, or party, this acrylic tray will exceed your serving needs!
Established in 2010, ToTT Store specially curates tools of the trade to inspire cooking, baking and hosting. Visit shop.tottstore.com to see our entire selection of products ranging from kitchen appliances, cookware, bakeware, and tableware, to housekeeping and food prep products. ToTT Store also offers cooking classes for the junior chef to the professional home chef.