ToTT Stainless Steel Utility Tong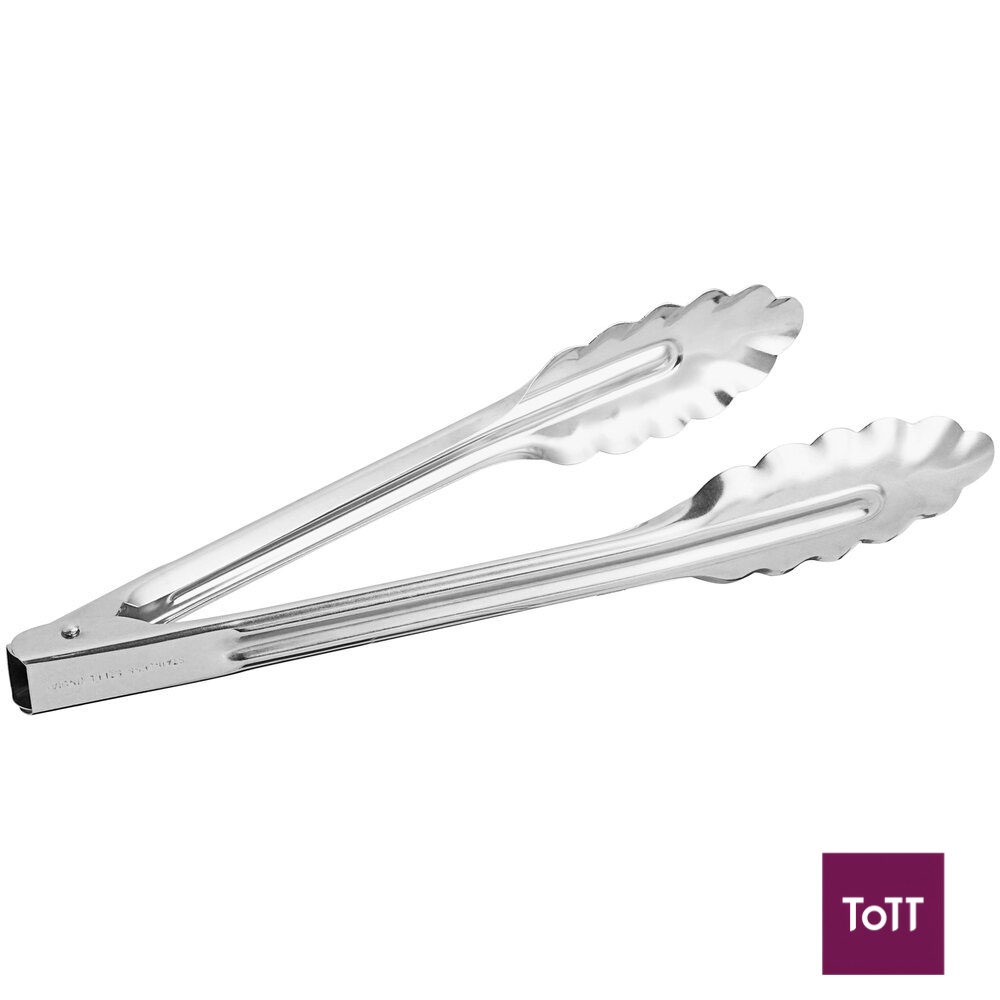 Made of stainless steel, these tongs are made to last. Featuring scalloped edges, these tongs guarantee a firm grip, allowing slippery items such as buttered corn or fruit to be grabbed safely. It is highly resistant to corrosion and rust, making it perfect for outdoor catering and keeping a pristine appearance. These tongs are ideal for homes, restaurants, catering, hotel buffets, and country clubs.Whether used for serving or cooking, these tongs are bound to satisfy! Use these tongs to toss delicious salads and pasta entrees, to serve and handle baked goods, or to manipulate foods while cooking and serving. Great for everyday use, these heavy-duty utility tongs will increase the efficiency and appeal of any high-traffic establishment.
Established in 2010, ToTT Store specially curates tools of the trade to inspire cooking, baking and hosting. Visit shop.tottstore.com to see our entire selection of products ranging from kitchen appliances, cookware, bakeware, and tableware, to housekeeping and food prep products. ToTT Store also offers cooking classes for the junior chef to the professional home chef.