Westmark Strainer and Puree Sieve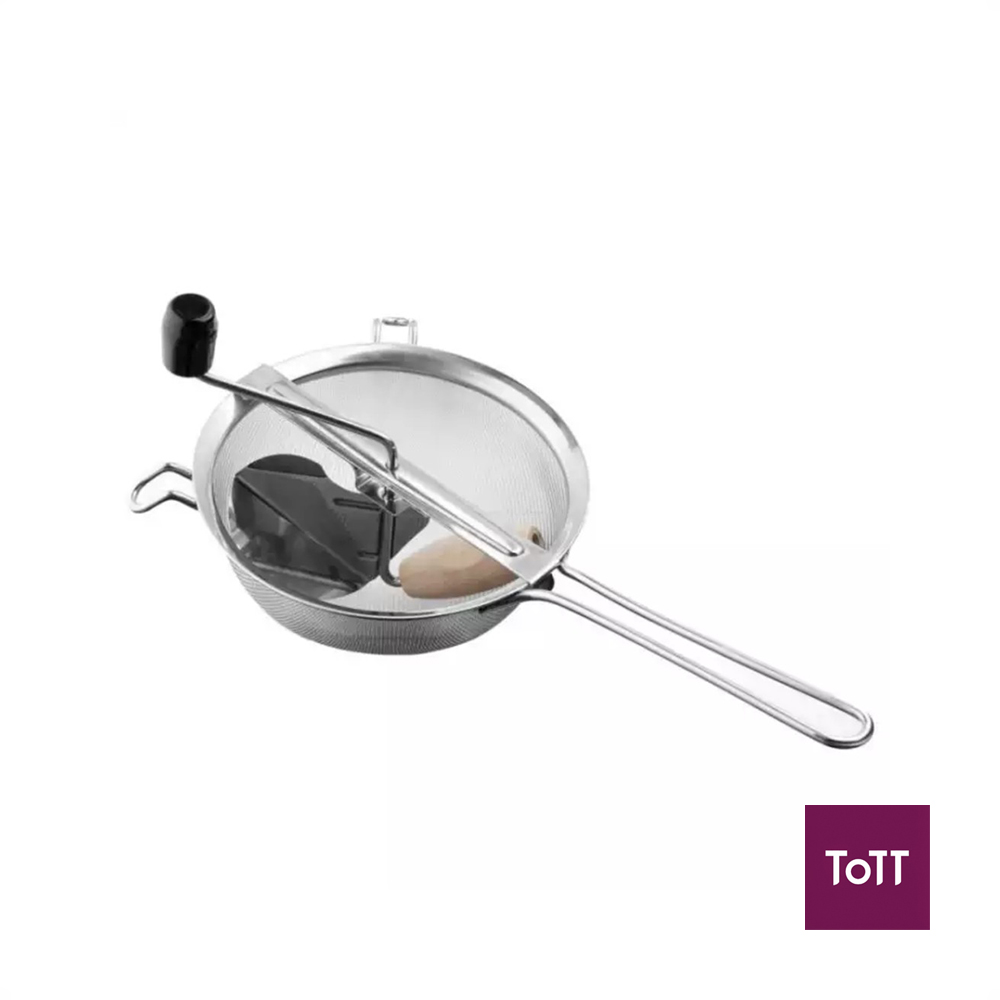 The Freches Früchtchen strainer or puree sieve is your handy helper for straining, pureeing and juicing vegetables and fruit. This makes the production of delicious fruit puree or mash easy. The large support brackets ensure a good grip on pots and bowls of various sizes. The wooden roller should be cleaned by hand, but the stainless steel sieve can be put in the dishwasher. Happiness is homemade Preserving produce and making jams is trendy because "happiness is homemade" – and with homemade goods, you know exactly what's inside. With the large Westmark range of canning and preserving products, you'll be well equipped to prepare wholesome and healthy foods for yourself and you.
We've been in the business of kitchen aids and household goods since 1956! Westmark specialises in simplifying cooking for maximum enjoyment. We always stay true to our motto: Westmark – Do it simply! At our German headquarters in Lennestadt-Elspe and our second plant in Wittelsberg, we produce a variety of practical kitchen accessories every day. This item is one of them.