Zebra Extreme Stainless Steel Steamer Set 3Pcs Ø28cm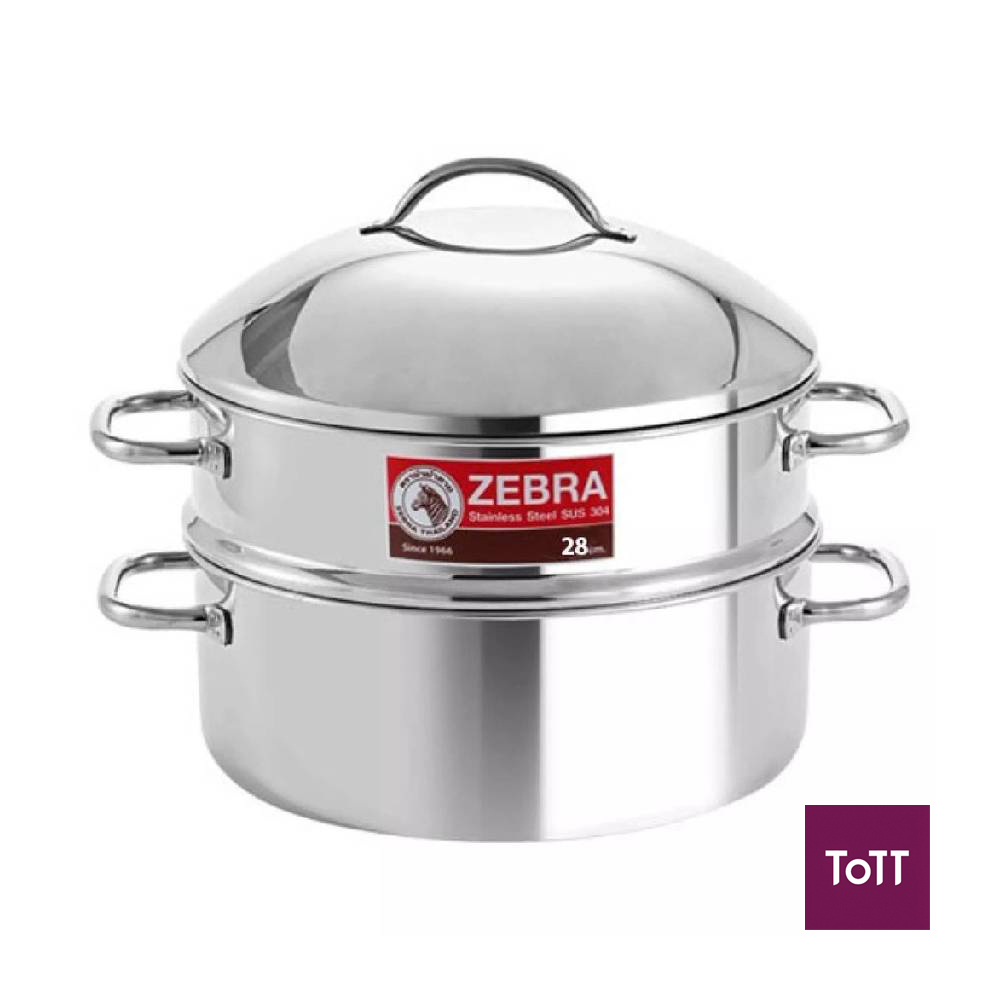 Perfect for steaming vegetables and cooking rice at the same time as well as re-steaming tamales as leftovers. Smaller size than traditional stockpot steamers for smaller gatherings and space-saving.
"ZEBRA THAILAND" brand name was established at 1966 in Thailand. A history of more than 48 years in producing stainless steel kitchen wares leads them to be an outstanding manufacturer in this region. The quality is well-recognized both in Thailand and overseas.