Zebra Smart Stainless Steel Whistle Kettle 6L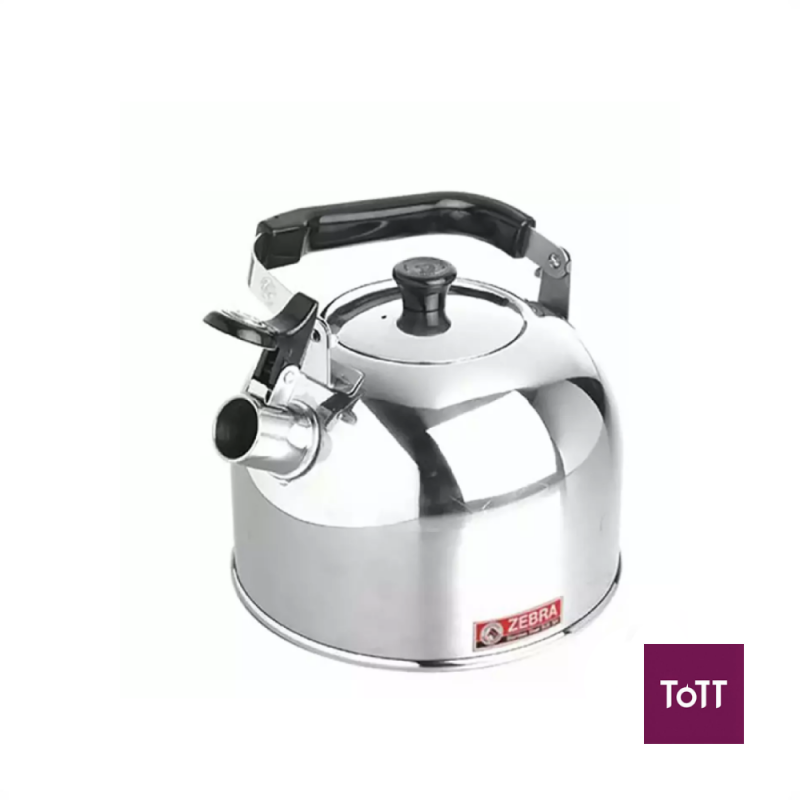 This Smart Kettle alerts you once your water boils, avoiding messy spills, unwanted accidents and saves gas making it an essential item in your home. Simply place water in the kettle, place it on the stove and wait for the whistling noise. Boiling water has never been this simple. Available in three sizes of 3.5L, 5L and 6L.
"ZEBRA THAILAND" brand name was established at 1966 in Thailand. A history of more than 48 years in producing stainless steel kitchen wares leads them to be an outstanding manufacturer in this region. The quality is well-recognized both in Thailand and overseas.