Zebra Stainless Steel Air Tight II Food Carrier 14X4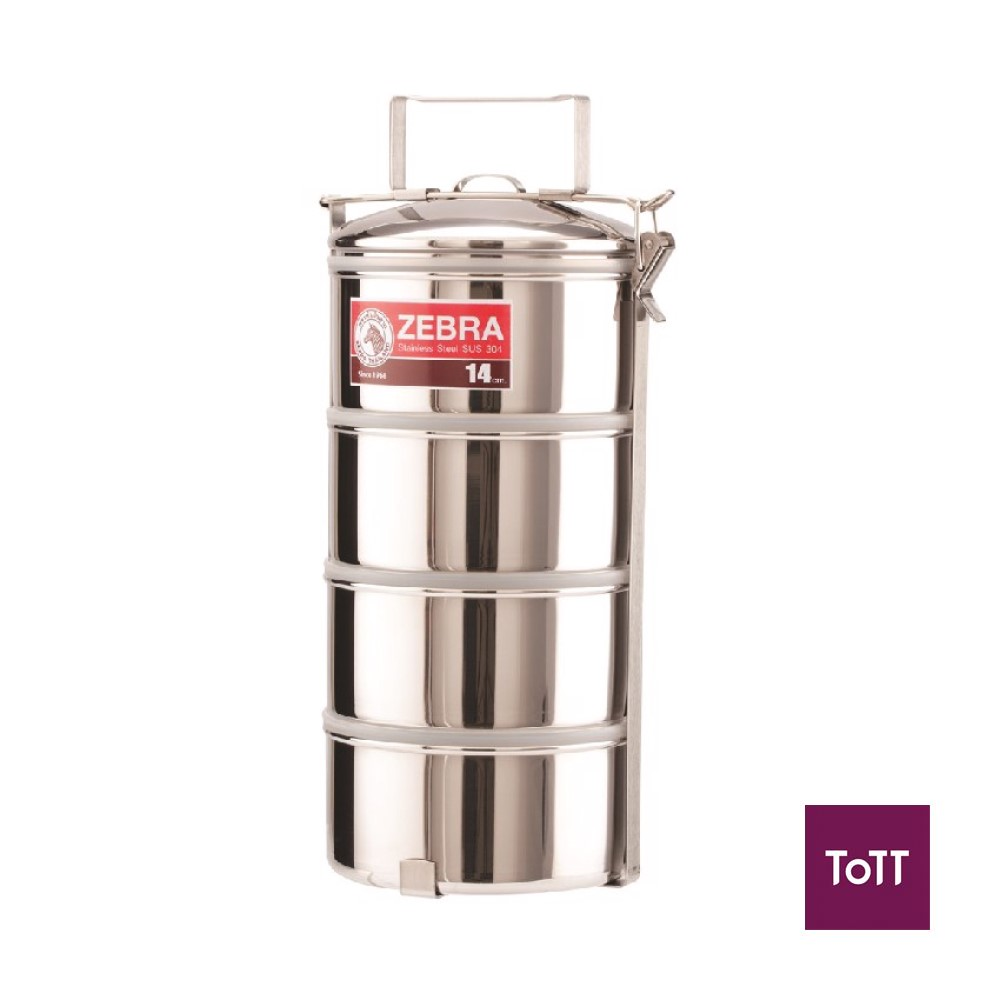 Known for its SUS 430 Stainless Steel, Zebra's classic range of Tingkat comes in an array of size and tiers for anything you can think of! Food storage, takeaways, camping, etc. Its very easy to clean and is fuss-free to carry around!
"ZEBRA THAILAND" brand name was established at 1966 in Thailand. A history of more than 48 years in producing stainless steel kitchen wares leads them to be an outstanding manufacturer in this region. The quality is well-recognized both in Thailand and overseas.