Zevro Stainless Steel Single Dispenser 17.5oz, Countertop/Wall Mount Holder Ø6.5xW7xH15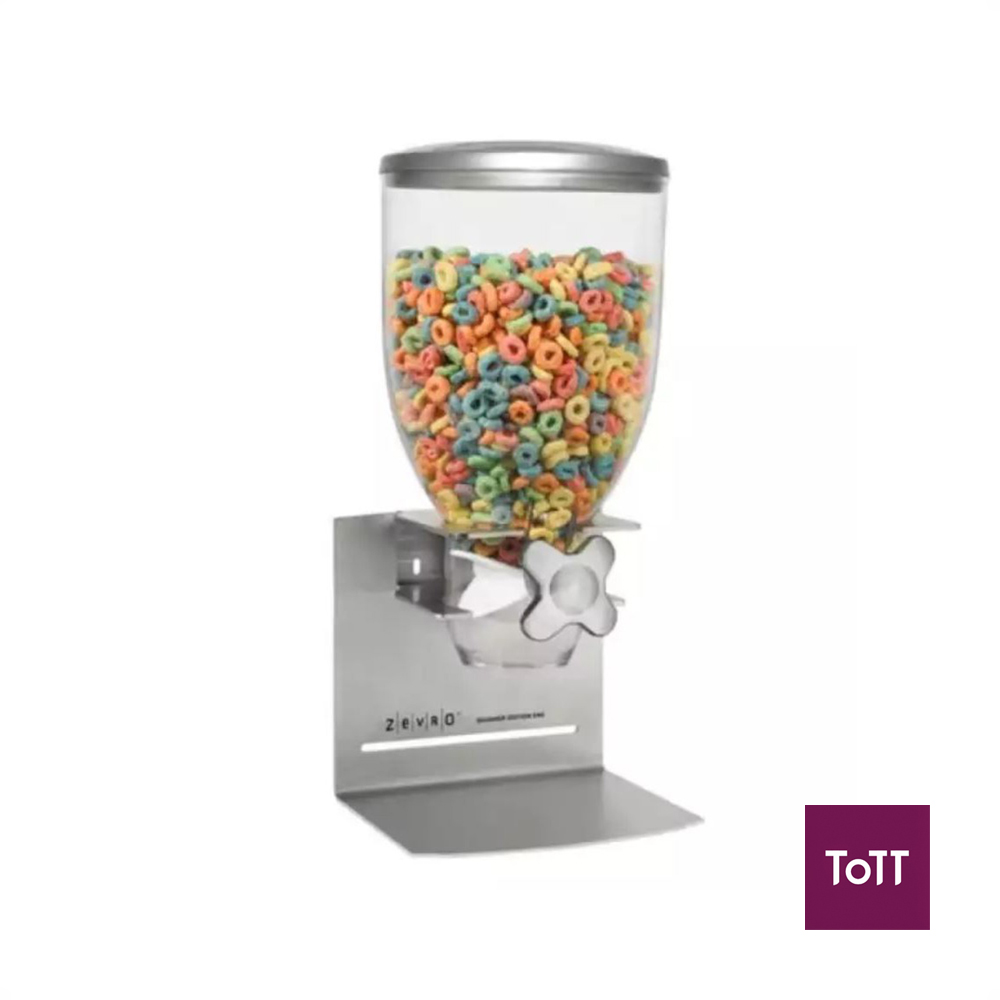 The patented Zevro cereal dispenser prevents cereal or other dry foods from going stale. Kids will find it fun turning the knob and watching the cereal fall perfectly into their bowl while moms can be assured that kids will not be spilling cereal all over the kitchen. Best of all, the dispenser is hermetically sealed which preserves the freshness of dry food. Simply place a bowl under the dispenser and twist a knob to get a controlled portion. The simple, elegant design features one clear, see through, high quality plastic container which holds one box of cereal. Very easy to clean and fit on most countertops.
Zevro is an established, leading provider of innovative storage and dispensing products. Zevro seeks perfection by design with its expanding product line, which is devoted to making hectic lives easier and infinitely more attractive.