Zyliss 2 Way Egg Cutter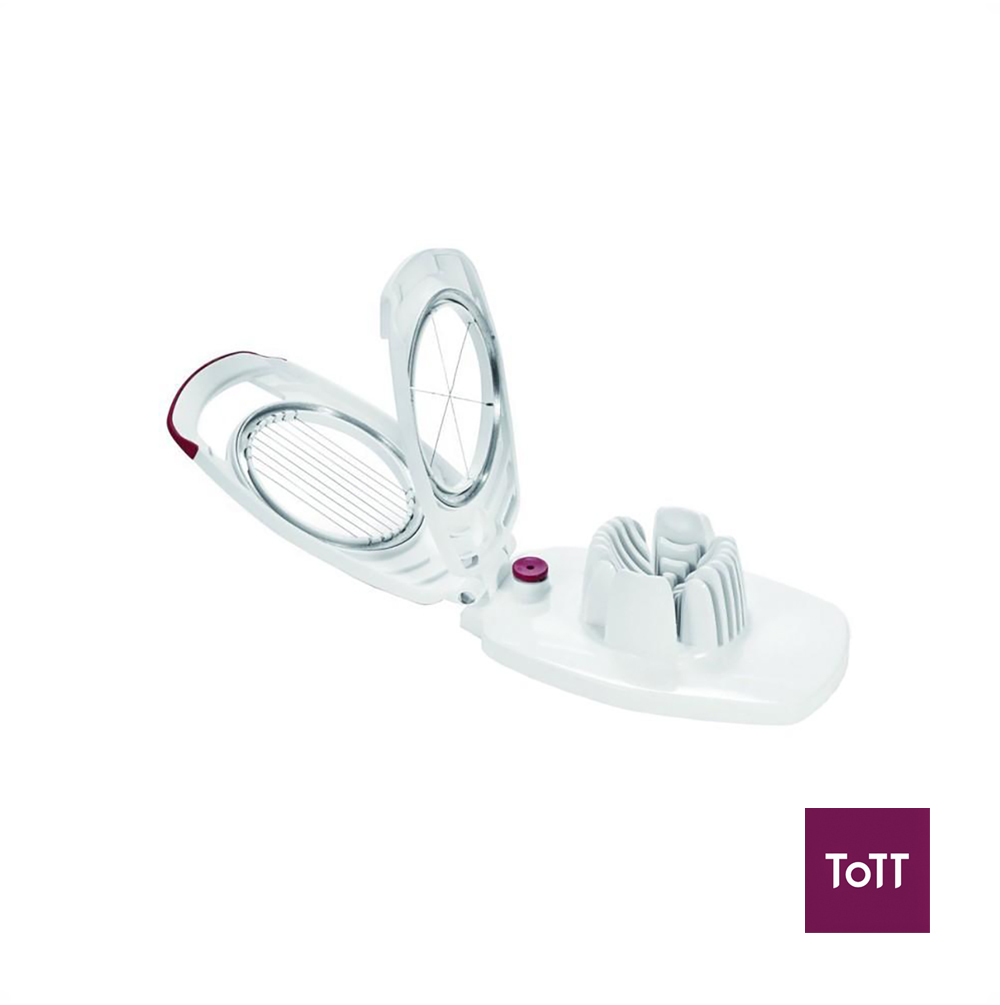 The multi-purpose Zyliss Egg Cutter allows eggs to be safely hard boiled and then sliced or weighed cleanly. Before hard boiling, use the integrated shell-piercing tool to vent a small hole in the egg to prevent the eggshell from cracking while boiling. When eggs are hard boiled and ready to be sliced or wedged, use the stainless steel cutting wires. Made from long lasting, high impact plastic and stainless steel, the Egg Cutter comes with two overlay cutting options: one for slicing and one for wedges. A non-slip base has been added to enhance stability.
Since 1951, Zyliss has been creating tools and gadgets to meet the growing needs of consumers worldwide. With over 70 years of experience in designing quality food preparation tools and gadgets, it is easy to see how Zyliss has become an internationally respected brand that's favored by everyday cooks as well as gourmet chefs.