Zyliss Angled Palette Knife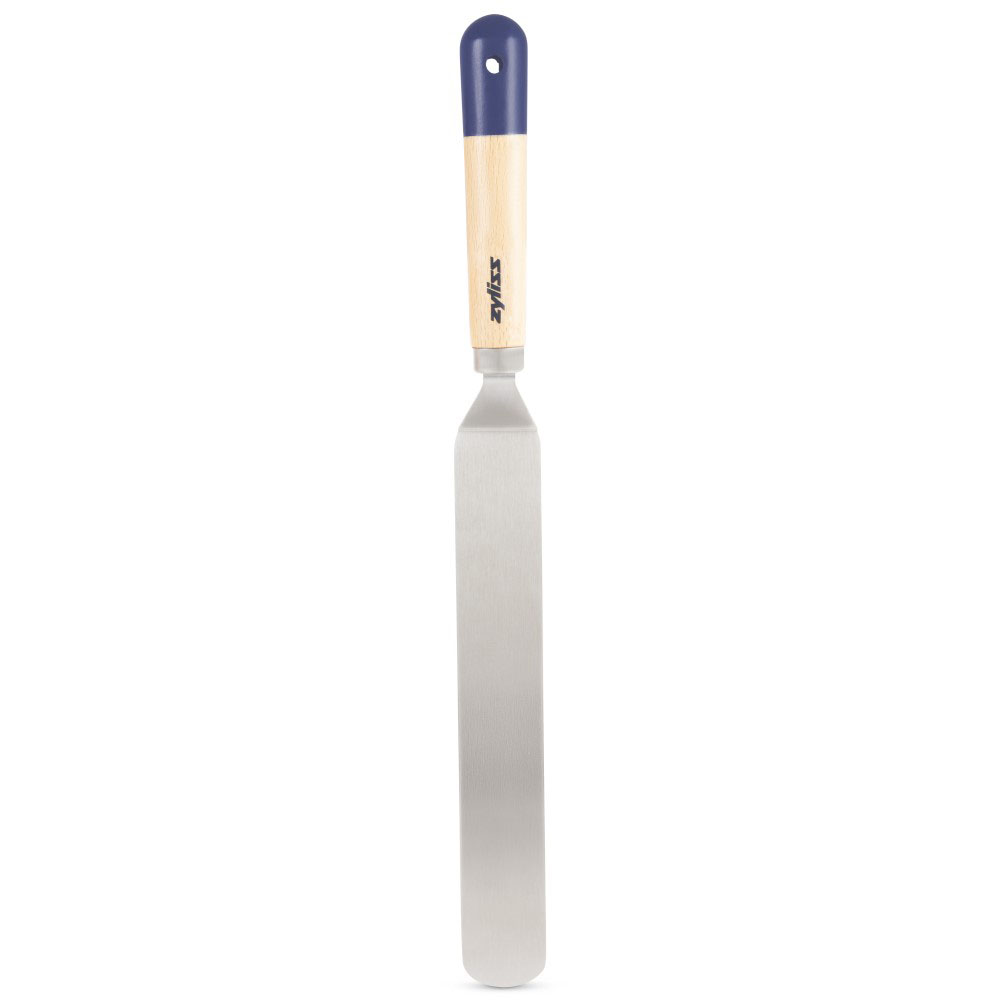 The angled handle of the Zyliss Palette Knife helps you access every inch of your bakes, large or small, and the flexible blade glides easily over delicate sponge and pastry. Works just as well right or left-handed, and the beautiful colour-dipped beech wood handle means it will look lovely popped in a utensil pot on your kitchen worktop. To clean, hand wash in warm soapy water, rinse and dry thoroughly.
Focusing on functionality, durability, design, cleanliness and safety, Zyliss has relied upon a heritage of excellence that began in Switzerland over sixty years ago. Building on this time-held tradition, the brand has advanced to produce and distribute kitchen equipment that is world-renowned. Zyliss has pioneered the design of more than 200 kitchen essentials, with quality and engineering that cannot be duplicated.