Zyliss Easy Lift & Serve Poultry Lifter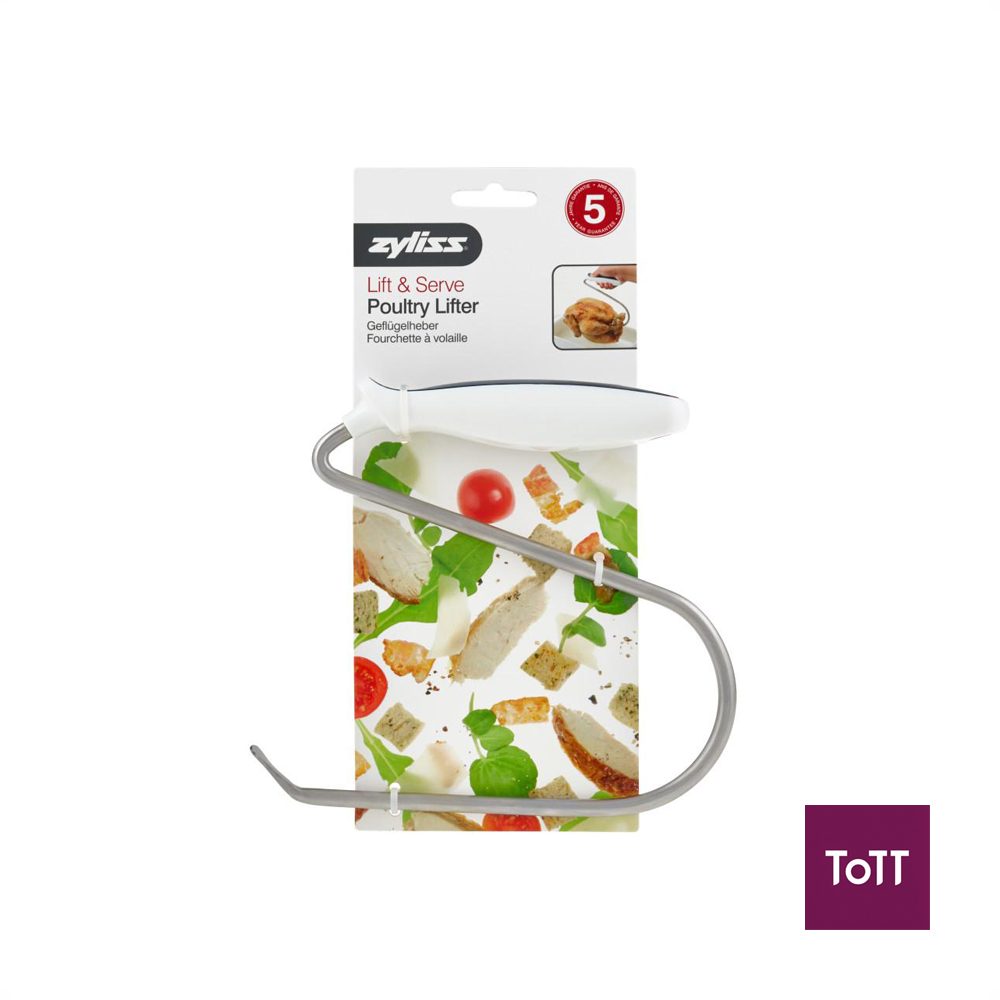 The Zyliss Lift & Serve Poultry Lifter is part of the new Roasting Collection of tools and equipment made to simplify the traditional roast dinner. This stainless steel lifter has the capability of holding up to 10kg and is perfect for lifting a hot turkey or chicken from the oven to your serving dish quickly and with no mess. This will be your go-to utensil when cooking your Christmas dinner.
Focusing on functionality, durability, design, cleanliness and safety, Zyliss has relied upon a heritage of excellence that began in switzerland over 60 years ago. Building on this time-held tradition, the company has advanced to produce and distribute kitchen equipment that is world-renowned. Zyliss has pioneered the design of more than 200 kitchen essentials, with quality and engineering that cannot be duplicated.