Zyliss Easyslice Folding Mandoline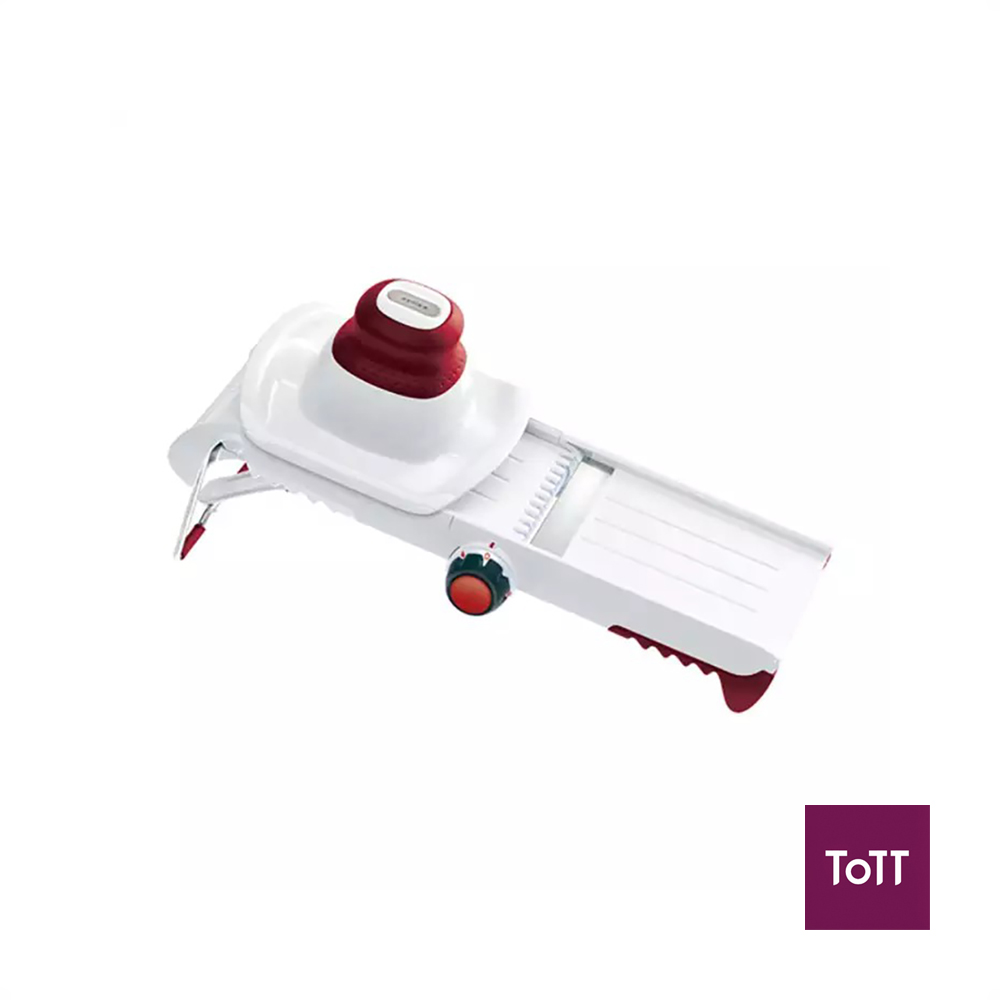 The Zyliss Folding Mandoline is designed for quick and easy slicing of fruits and vegetables. The kitchen mandoline adjusts to offer five slicing thicknesses plus a julienne cut. It's an easy to use kitchen gadget with no confusing blade inserts to remove or replace and saves you time when preparing food. You can get professional, consistent slices in half the time and with minimal effort making this one of the best mandolines on the market.
Since 1951, Zyliss has been creating tools and gadgets to meet the growing needs of consumers worldwide. With over 70 years of experience in designing quality food preparation tools and gadgets, it is easy to see how Zyliss has become an internationally respected brand that's favored by everyday cooks as well as gourmet chefs.