Zyliss Julienne Peeler (Soft Square), Orange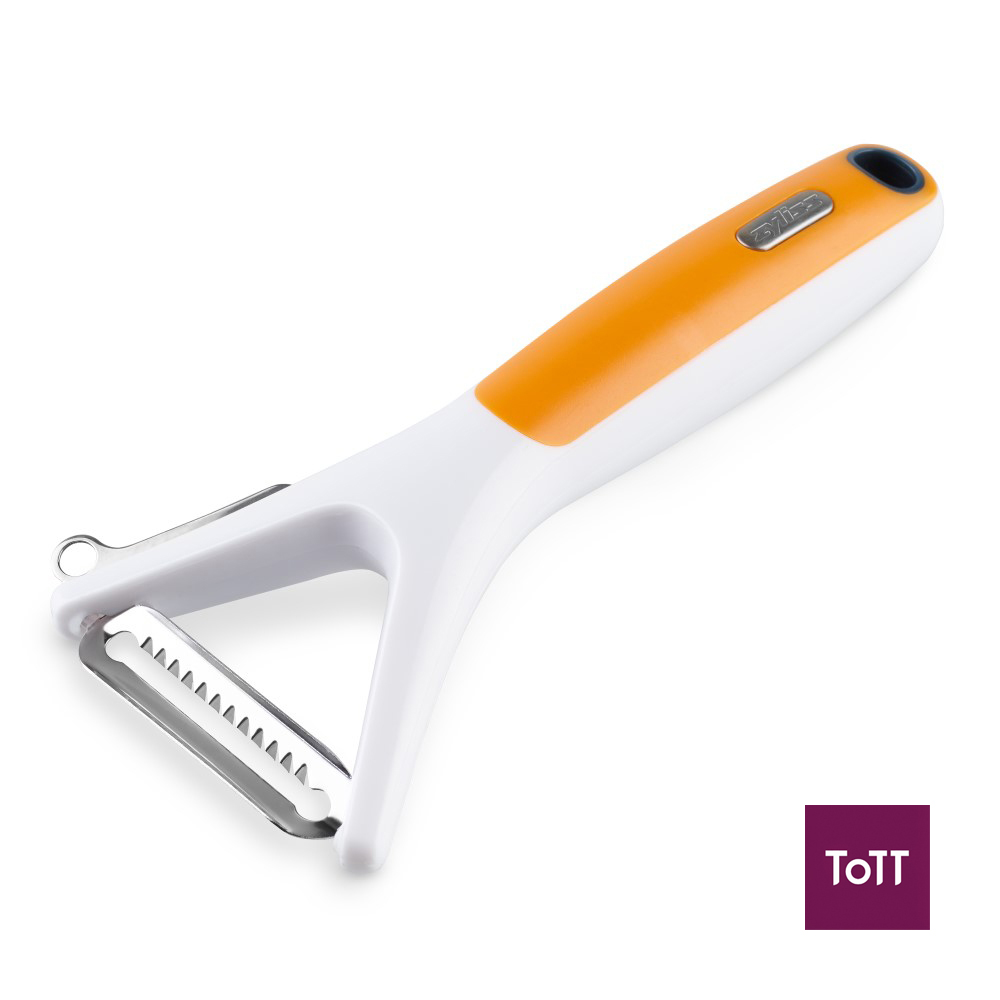 The Zyliss Julienne Peeler creates ultra-thin, professional julienne strips of fruits and vegetables. The peeler allows this to be achieved quickly and easily in the comfort of your own kitchen. Easily peel julienne strips of carrots, zucchini, potatoes, apples and much more. The extra sharp stainless steel swivel blade with julienne teeth slices twice to achieve for chef like results. A hanging loop has been included for convenient storage. Overall ease of use has been addressed with the addition of an ergonomic handle that fits comfortably in the palm of your hand.
Since 1951, Zyliss has been creating tools and gadgets to meet the growing needs of consumers worldwide. With over 70 years of experience in designing quality food preparation tools and gadgets, it is easy to see how Zyliss has become an internationally respected brand that's favored by everyday cooks as well as gourmet chefs.