Zyliss Measuring Spoons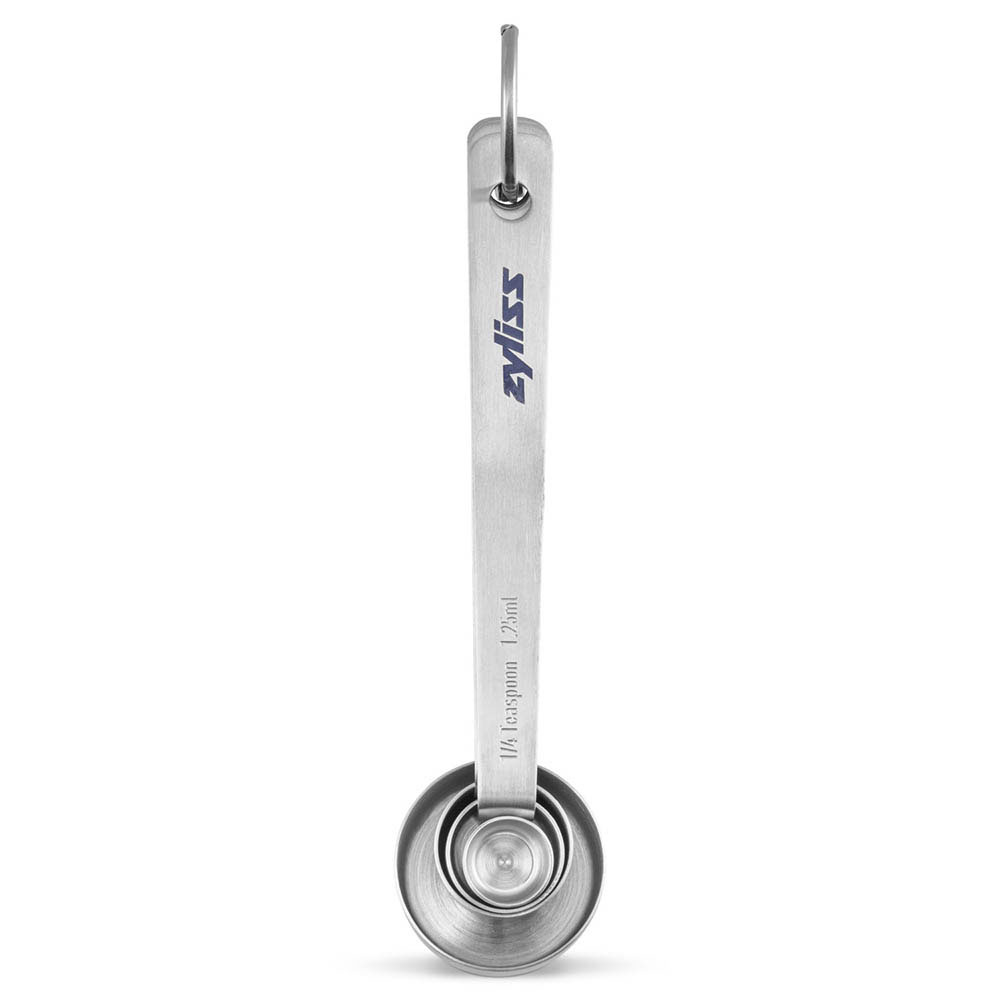 Zyliss Measuring Spoons are the perfect place to get started for precise, fuss-free cooking and baking. Perfect for the precise measuring of dry or liquid ingredients, this set of stainless steel measuring spoons is held together by a brushed stainless steel ring. The brushed stainless steel ring holds all of the measuring spoons together while allowing each one to be used separately. The ring also acts as a natural hanger that can be conveniently placed on a hook for immediate use. You'll find the recognizable Zyliss logo etched on the smallest spoon, making this set really pop for all of the right reasons (while also showcasing your love for Swiss ingenuity in the kitchen). This set of Zyliss Stainless Steel Measuring Spoons includes:
1/4 teaspoon (1.25ml) | 1/2 teaspoon (2.5ml) | 1 teaspoon (5ml) | 1 tablespoon (15ml).
Focusing on functionality, durability, design, cleanliness and safety, Zyliss has relied upon a heritage of excellence that began in Switzerland over 60 years ago. Building on this time-held tradition, the company has advanced to produce and distribute kitchen equipment that is world-renowned. Zyliss has pioneered the design of more than 200 kitchen essentials, with quality and engineering that cannot be duplicated.