Zyliss Non-Stick Round Sandwich Tin Loose Base Ø23cm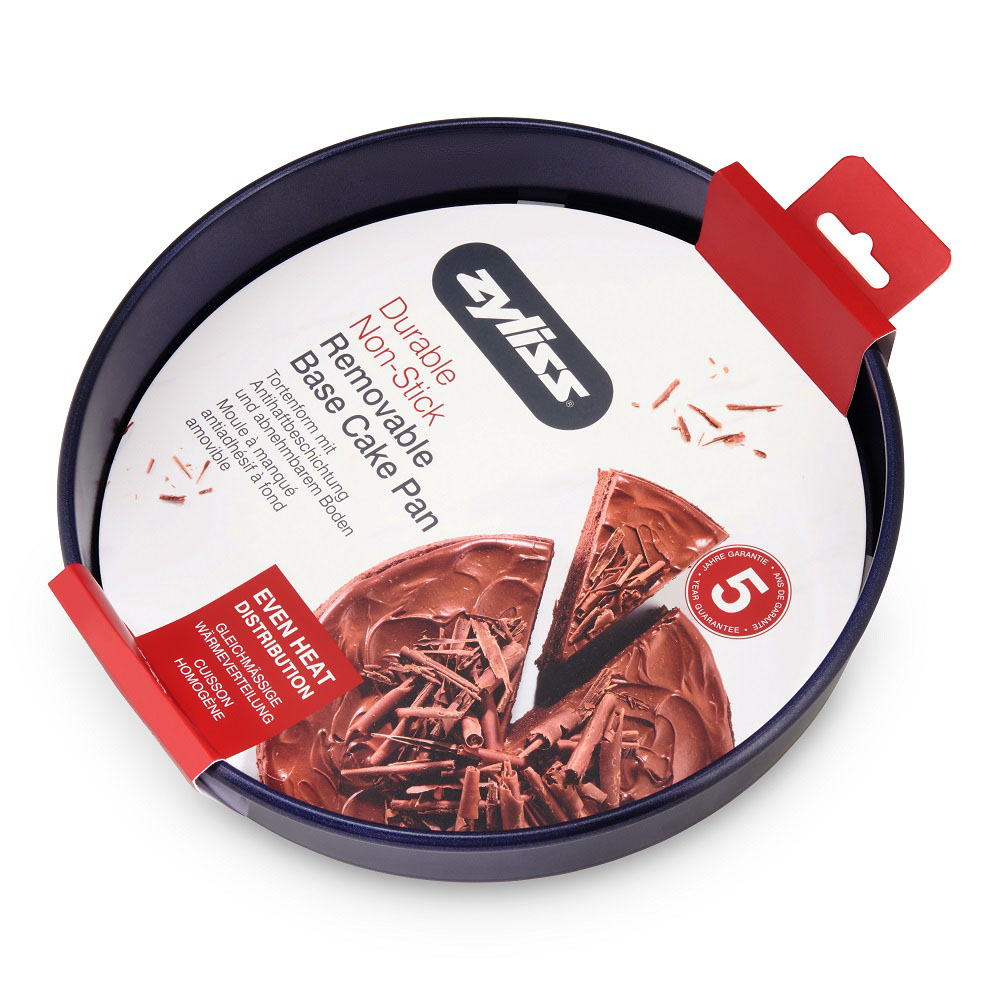 Flexibility in the kitchen can be invaluable! A Zyliss Nonstick Round Cake Pan offers tremendous versatility when it comes to prepping some of your favorite desserts. Effortlessly turn out layered sponges, pies or cheesecakes in a flash with this brilliant nonstick pan. Featuring two layers of a durable, nonstick Quantum II coating, this cake pan will prevent foods from sticking while ensuring an easy and mess free release every single time.
Designed to withstand 475° F, the Zyliss Nonstick Round Cake Pan features a carbon steel steel construction that's built to last. This nonstick cake pan is dishwasher safe, providing an easy and near effortless solution to cleaning. You'll have plenty of options readily available to you whenever you reach for this nonstick cake pan from Zyliss!
Focusing on functionality, durability, design, cleanliness and safety, Zyliss has relied upon a heritage of excellence that began in Switzerland over sixty years ago. Building on this time-held tradition, the brand has advanced to produce and distribute kitchen equipment that is world-renowned. Zyliss has pioneered the design of more than 200 kitchen essentials, with quality and engineering that cannot be duplicated.