Zyliss Paring Knife L8.5cm,Comfort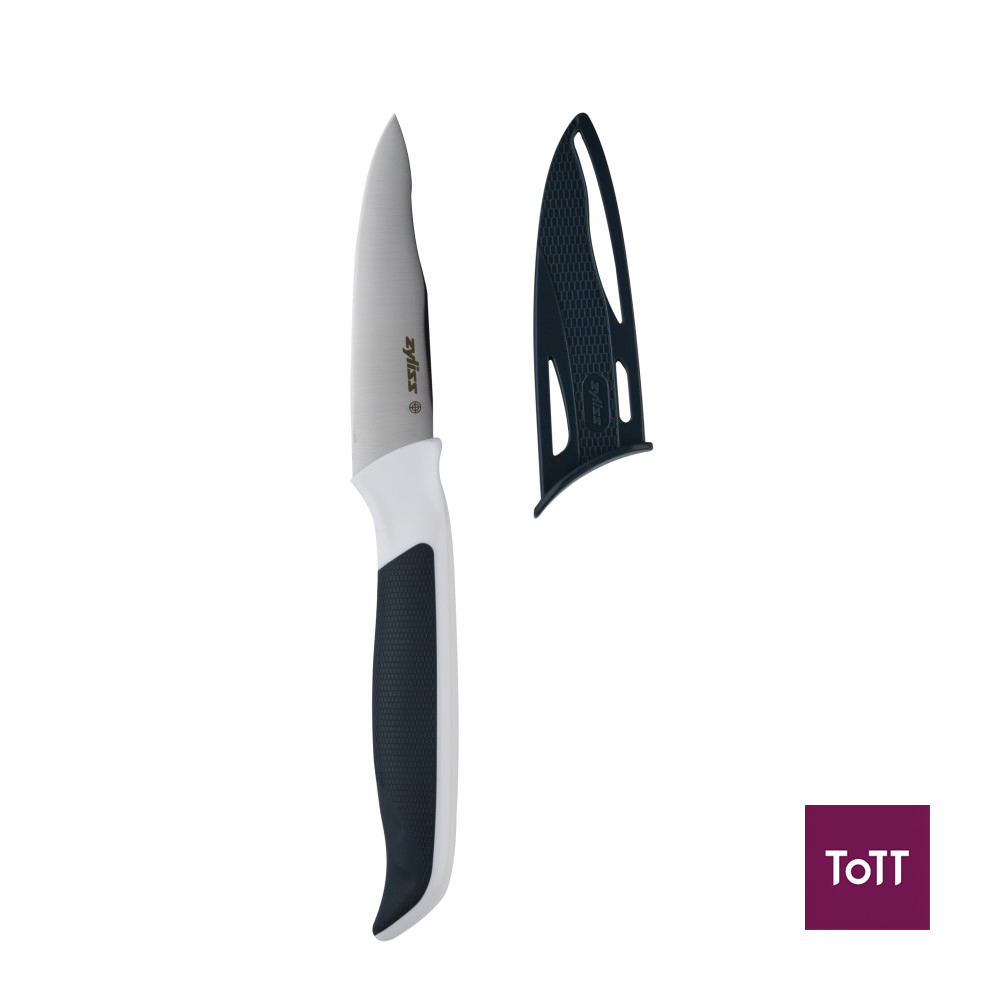 The 8.5cm Paring knife is one of the most frequently used knives for those everyday food preparation tasks. The compact size makes it ideal for any task from trimming to slicing and dicing. The ergonomic handle has been designed for ultimate comfort in everyday use. It fits perfectly in the hand and features a flat bolster that allows a firm grip in use. The finger indent on top of the handle provides a comfortable position for placing the index finger when slicing with precision.
Focusing on functionality, durability, design, cleanliness and safety, Zyliss has relied upon a heritage of excellence that began in Switzerland over 60 years ago. Building on this time-held tradition, the company has advanced to produce and distribute kitchen equipment that is world-renowned. Zyliss has pioneered the design of more than 200 kitchen essentials, with quality and engineering that cannot be duplicated.