Zyliss Peeling Knife L6.5cm,Comfort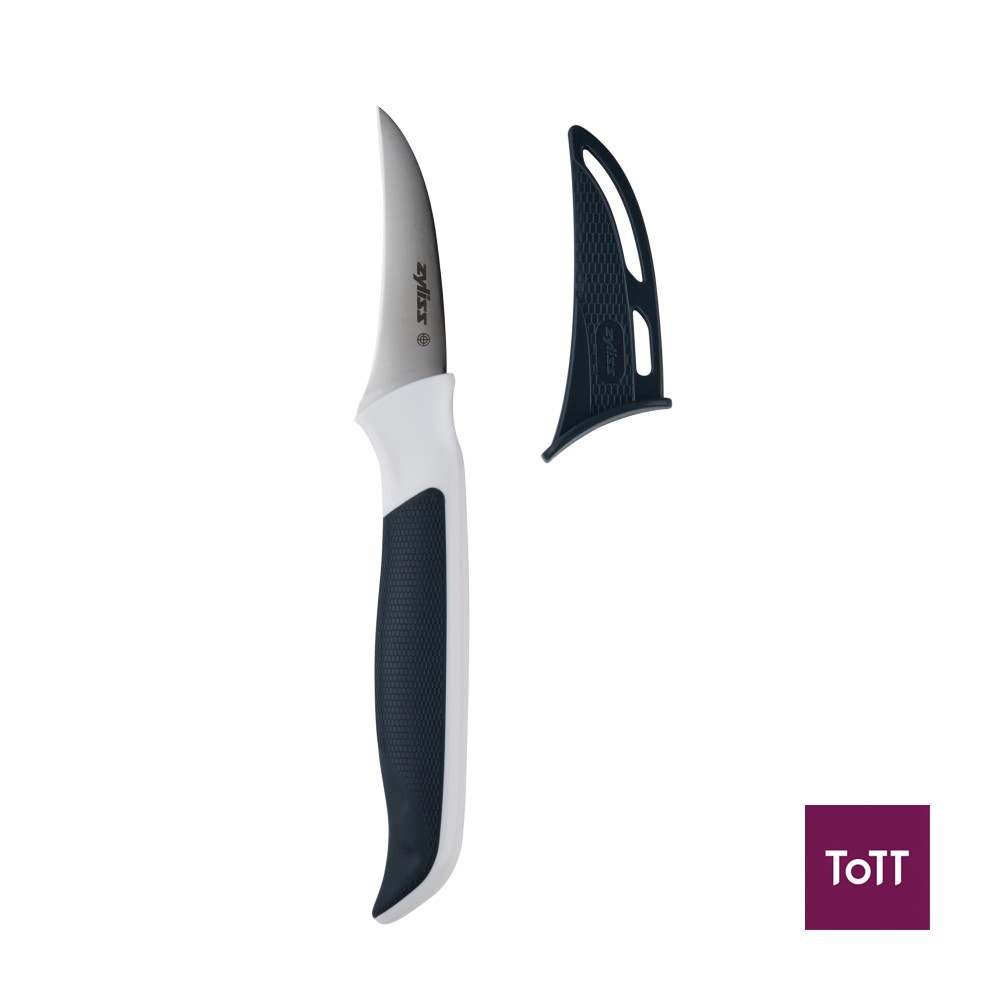 The Comfort Peeling knife is ideal for the small tasks in your kitchen. Peeling produce such as potatoes or carrots is easy with the 6.5cm curved blade.The ergonomic handle has been designed for ultimate comfort in everyday use. It fits perfectly in the hand and features a flat bolster that allows a firm grip in use. The finger indent on top of the handle provides a comfortable position for placing the index finger when slicing with precision.
Since 1951, Zyliss has been creating tools and gadgets to meet the growing needs of consumers worldwide. With over 70 years of experience in designing quality food preparation tools and gadgets, it is easy to see how Zyliss has become an internationally respected brand that's favored by everyday cooks as well as gourmet chefs.