Zyliss Safety Can Opener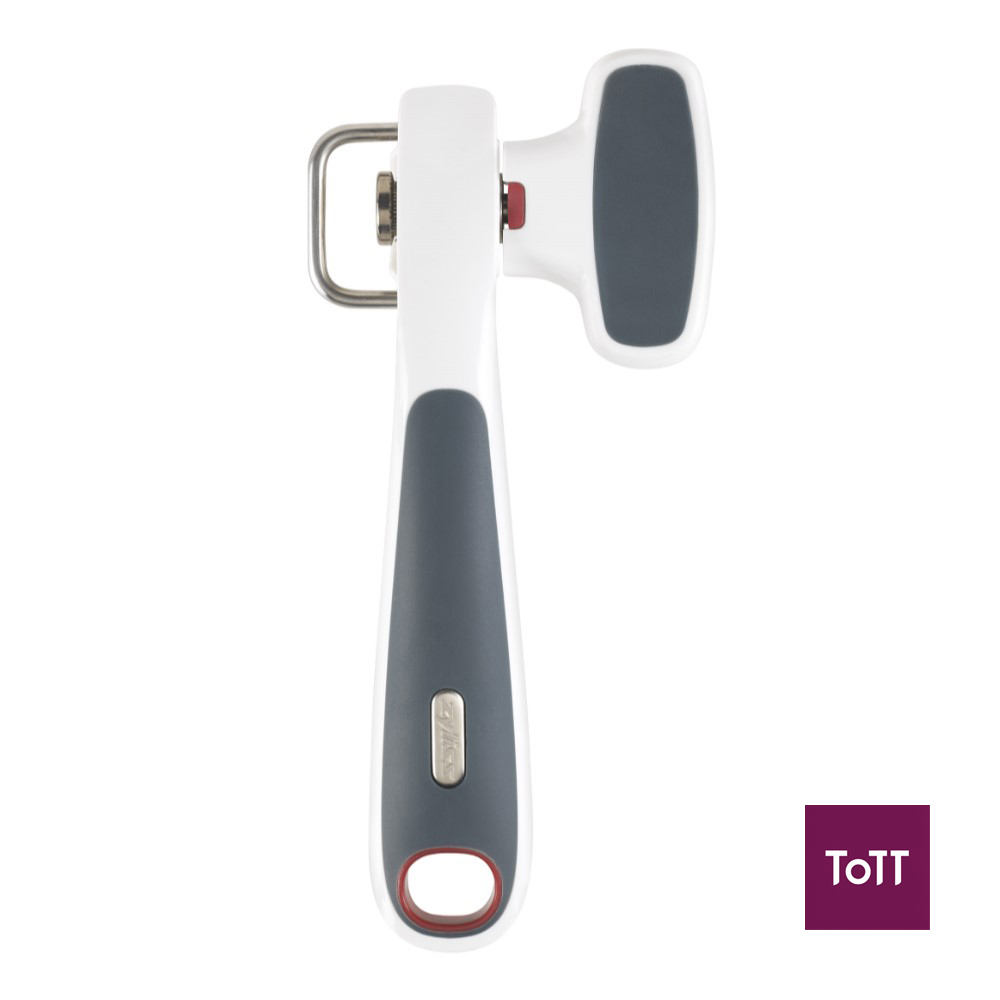 The Zyliss Safe Edge is a manual can opener that safely and efficiently opens cans of all sizes. Designed to open cans from the top, the Safe Edge cleanly lifts lids while removing sharp edges in the process. By implementing a powerful steel cutting wheel, the Safe Edge is capable of easily handling cans of all sizes. Lid grippers encourage safe disposal of can lids while keeping hands clean. Peace of mind sees a nice boost with the decision to incorporate a hygienic design. This will prevent lids from slipping into food. A hanging loop has been included for convenient storage. Designed for right or left handed use, the Safe Edge Can Opener is ergonomically adapted with soft touch grips.
Since 1951, Zyliss has been creating tools and gadgets to meet the growing needs of consumers worldwide. With over 70 years of experience in designing quality food preparation tools and gadgets, it is easy to see how Zyliss has become an internationally respected brand that's favored by everyday cooks as well as gourmet chefs.