Zyliss Set of 5pcs Clip-All Bag Clips, Mix Assorted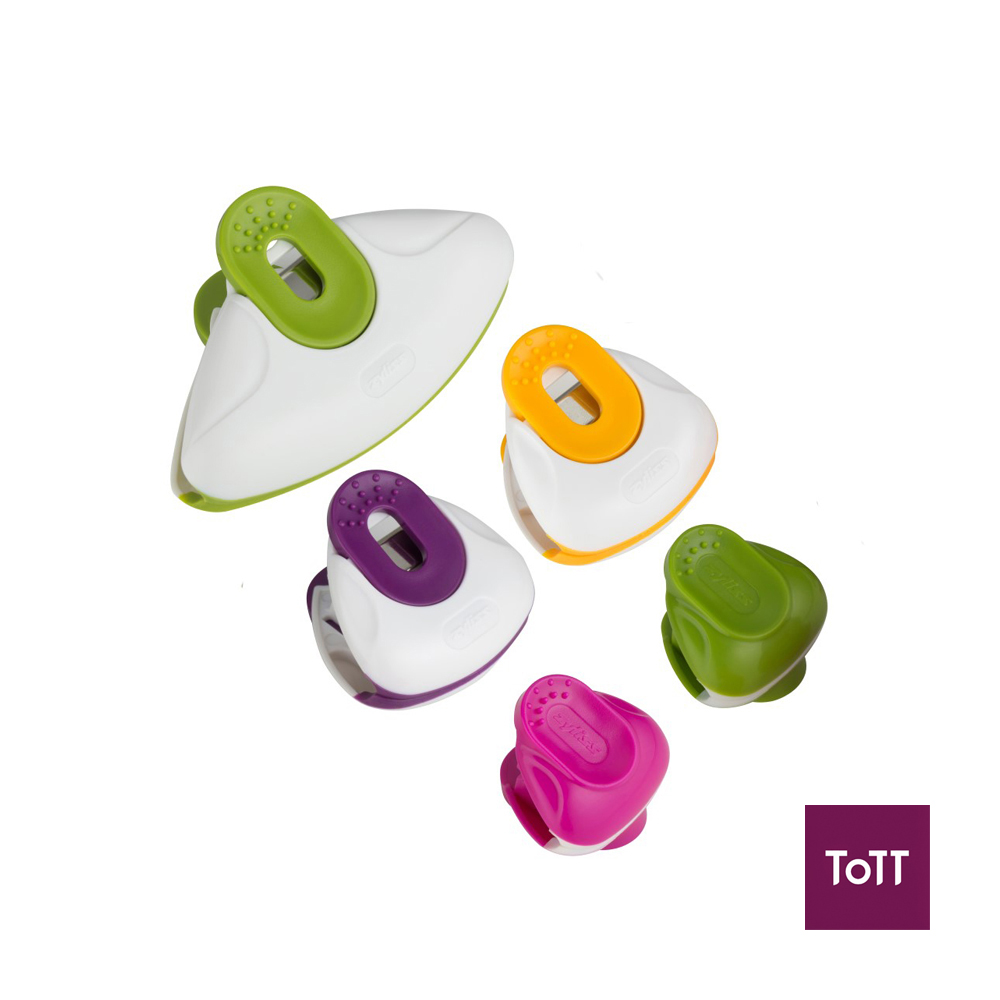 The Zyliss mixed Clip-all Bag Clips are an underrated kitchen must have. These small gadget will become a kitchen essential. Seal opened packets of crisps, pasta or salad to avoid food spillage, the range of sizes allows you to close large or small packets. The small and medium clips have an extra strong magnet to keep important notes and lists on your fridge. Whilst the medium and large clips have a hanging hook option to store recipes and photos.
Since 1951, Zyliss has been creating tools and gadgets to meet the growing needs of consumers worldwide. With over 70 years of experience in designing quality food preparation tools and gadgets, it is easy to see how Zyliss has become an internationally respected brand that's favored by everyday cooks as well as gourmet chefs.