Zyliss Smooth Blend Mixer & Dispenser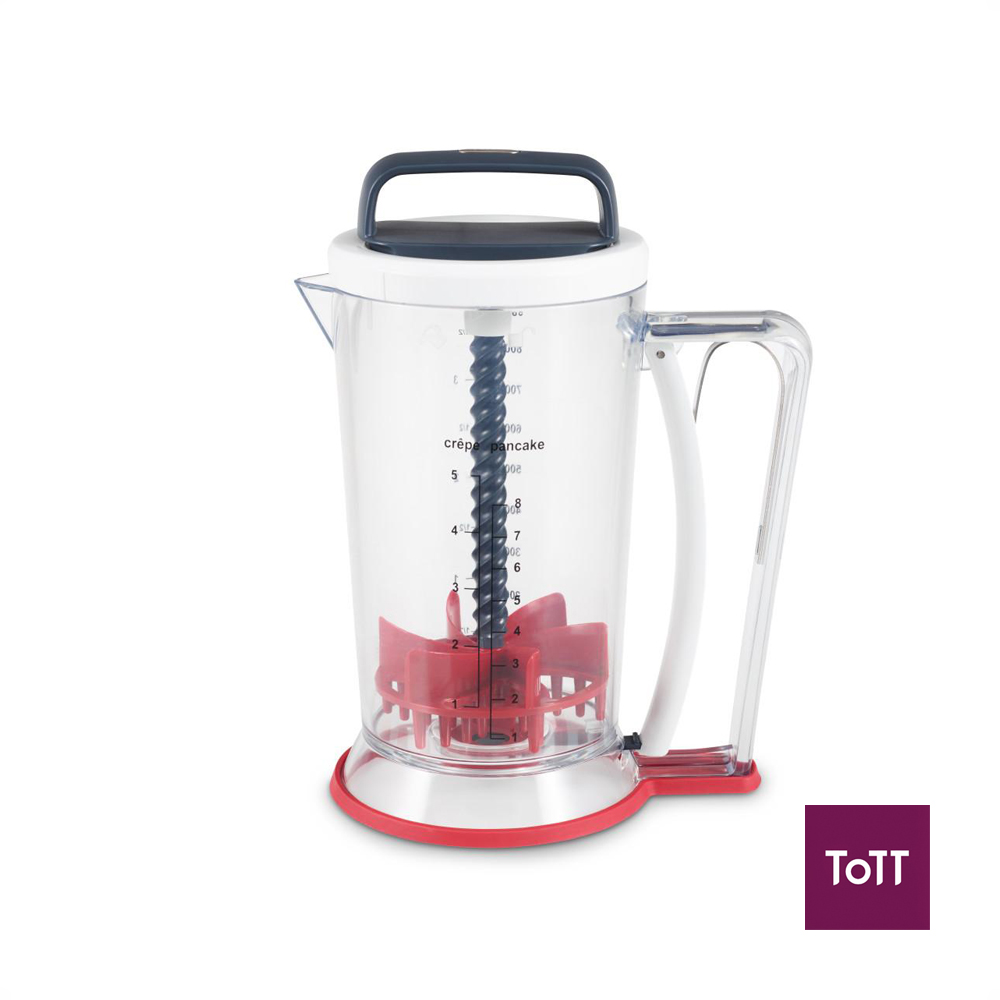 The Zyliss Smooth Blend Mixer and Dispenser is the perfect solution for easily mixing and dispensing batters. Simply place all the ingredients in the mixing jug, attached the mixing arm and mix to achieve a smooth lump-free batter mix. Use the handle trigger to dispense the mixture directly into the pan for drip-free pouring. The easy to read measurement markings give you portion suggestions and the Smooth Blend dismantles for easy cleaning and is dishwasher safe.
Since 1951, Zyliss has been creating tools and gadgets to meet the growing needs of consumers worldwide. With over 70 years of experience in designing quality food preparation tools and gadgets, it is easy to see how Zyliss has become an internationally respected brand that's favored by everyday cooks as well as gourmet chefs.