Zyliss Smooth Glide Y Peeler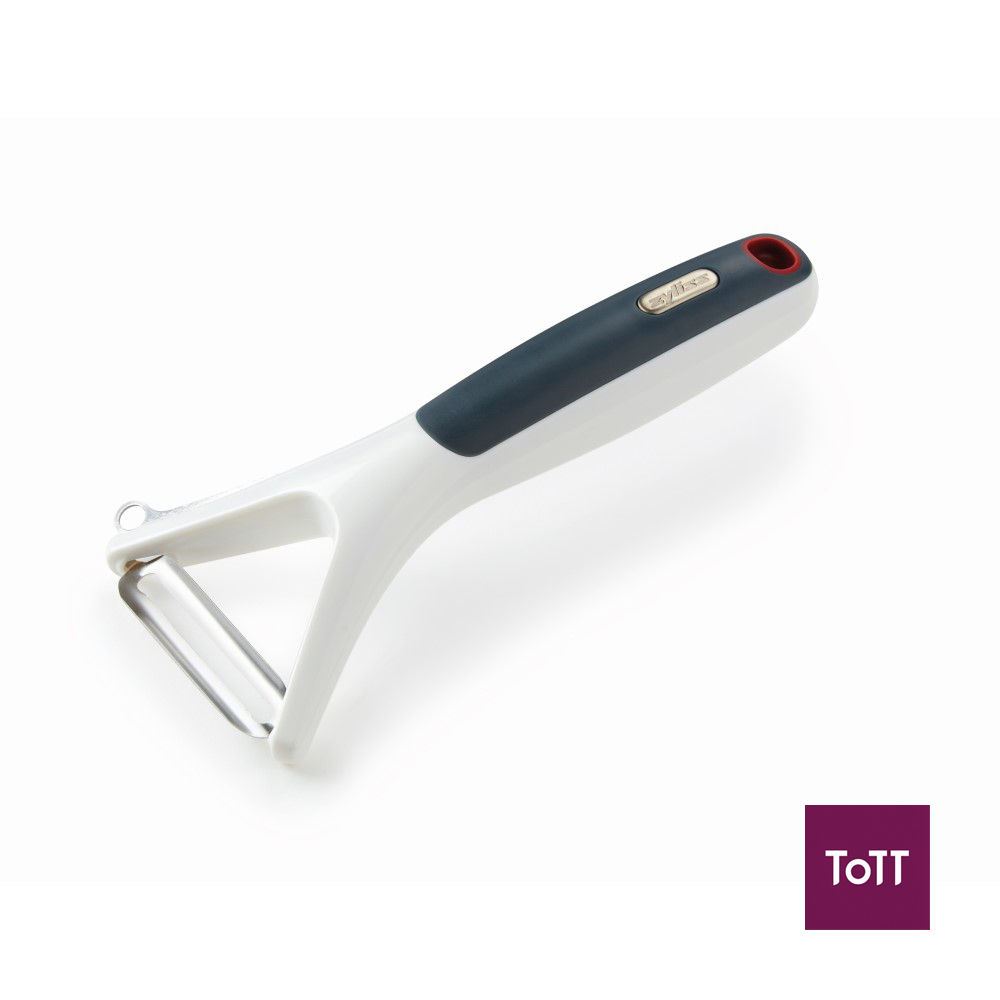 The Zyliss Y Peeler creates perfect peels of cucumbers, carrots, potatoes and a variety of other vegetables. This peeler features acid etched stainless steel blades that effectively cut peeling time in half. Overall comfort has been addressed via an ergonomic handle that enhances performance while reducing hand fatigue. The Y Peeler also features a convenient eye remove tool that quickly removes imperfections. A hanging loop has been included for convenient storage. The Zyliss Y Peeler is multipurpose tool that can be used with a host of fruits and vegetables.
Since 1951, Zyliss has been creating tools and gadgets to meet the growing needs of consumers worldwide. With over 70 years of experience in designing quality food preparation tools and gadgets, it is easy to see how Zyliss has become an internationally respected brand that's favored by everyday cooks as well as gourmet chefs.