Zyliss Stainless Steel Blade Zester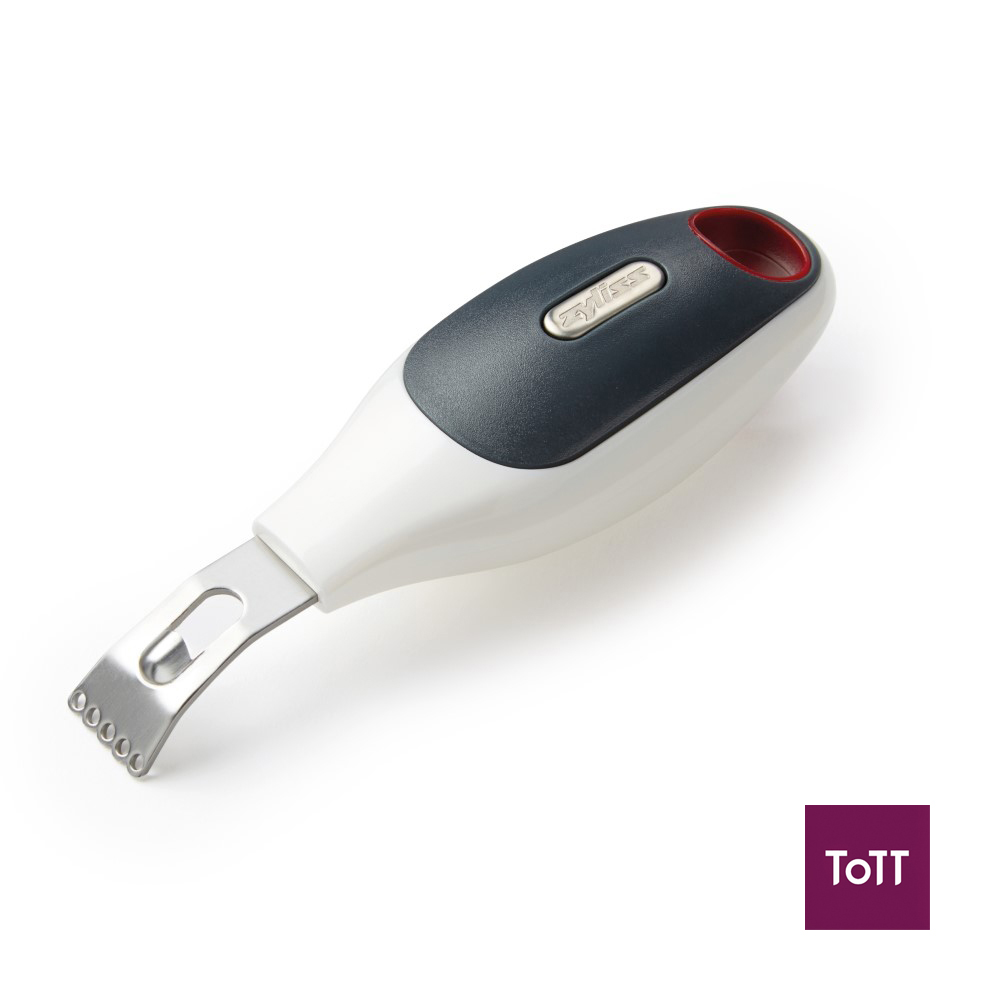 The Zyliss 2 in 1 Zester is uniquely designed with an ergonomic handle for maximum output and control. As well as efficiently zesting citrus fruits, the addition of a channel knife cuts thicker strips of citrus rind for cocktails and desserts, and can also be used to cut channels in fruits and vegetables for garnishes and decorative work. The citrus zester is perfect for right or left-handed use and the hardened stainless steel blade stays sharp to zest citrus fruits easily.

Focusing on functionality, durability, design, cleanliness and safety, Zyliss has relied upon a heritage of excellence that began in Switzerland over 60 years ago. Building on this time-held tradition, the company has advanced to produce and distribute kitchen equipment that is world-renowned. Zyliss has pioneered the design of more than 200 kitchen essentials, with quality and engineering that cannot be duplicated.