Zyliss Swift Dry Salad Spinner Large 5L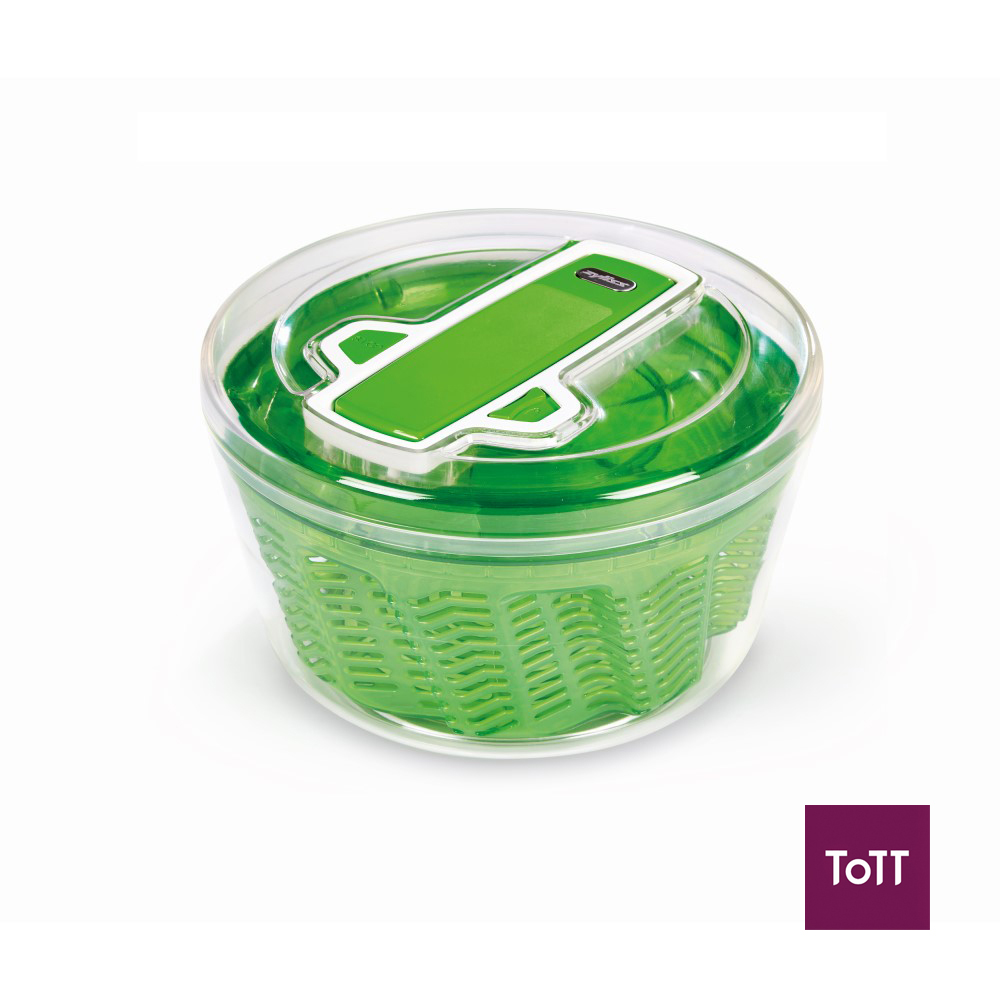 Zyliss launched its first salad spinner in 1978 and have since brought the best in class technology to our customer's kitchens. The Swift Dry Salad Spinner from Zyliss has been designed with unique features including the patented basket which increases the air flow and water removal for fluffly dry greens. Operated by pressing the lever, the basket starts to rotate whilst drawing air in through the lid and extracting water out through the basket vents. After drying the bowl can be used to serve salad at the table.
Since 1951, Zyliss has been creating tools and gadgets to meet the growing needs of consumers worldwide. With over 70 years of experience in designing quality food preparation tools and gadgets, it is easy to see how Zyliss has become an internationally respected brand that's favored by everyday cooks as well as gourmet chefs.