Zyliss Swivel Peeler (Soft Square)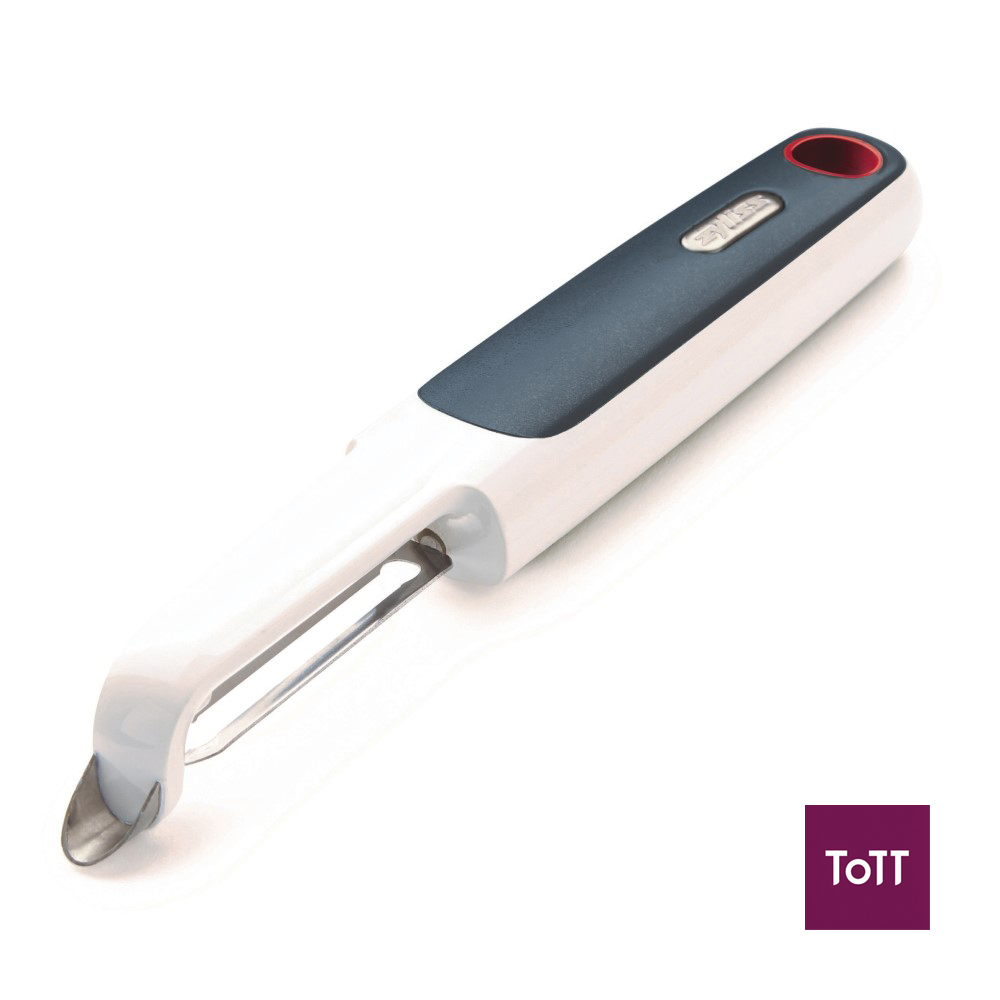 The Zyliss Smooth Glide Swivel Peeler is the definitive all-purpose peeler designed to create perfect peels of cucumbers, carrots, potatoes and a host of other vegetables. This peeler features wide, acid-etched stainless steel blades that will cut peeling time in half. Comfort has been addressed via the inclusion of an ergonomic enhanced body. This means that the peeler is tailor-made to fit the hand comfortably. A built-in spot cutter will remove potato eyes or other blemishes from peeling. A hanging loop has been included for convenient storage. The Zyliss Smooth Glide Peeler is a versatile vegetable tool that deserves a home in every kitchen.
Since 1951, Zyliss has been creating tools and gadgets to meet the growing needs of consumers worldwide. With over 70 years of experience in designing quality food preparation tools and gadgets, it is easy to see how Zyliss has become an internationally respected brand that's favored by everyday cooks as well as gourmet chefs.