Zyliss Tomato Slicer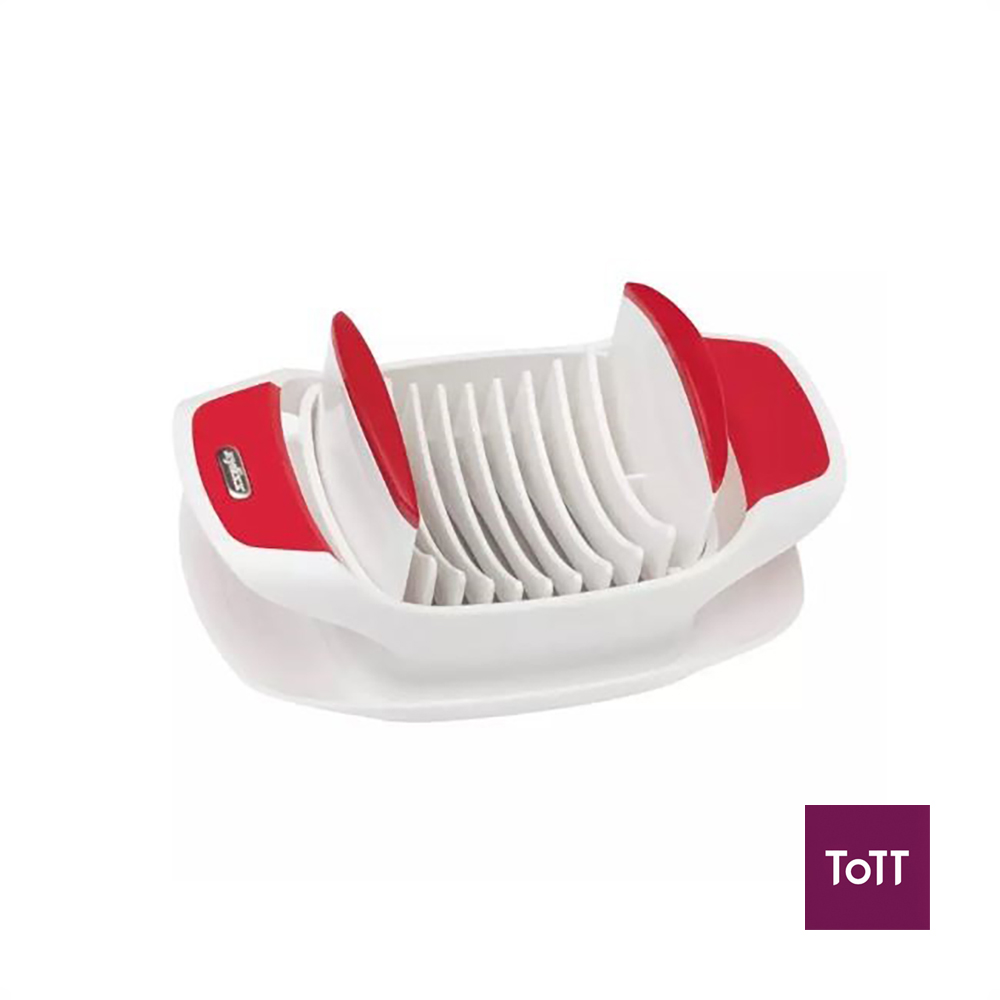 The Zyliss Tomato Slicer creates uniform tomato slices, perfect for burgers or salads, all in one quick motion. The tomato cutter easily pierces through tough skins resulting in even tomato slices with little effort, the built in juice dish catches excess tomato juice and seeds for less mess, easy disposal and a quick clean up. With a diameter of 8cm try using on mozzarella and kiwi fruits for similar results. For best results, press the slicing blades down over the tomato using a seesaw motion.
Since 1951, Zyliss has been creating tools and gadgets to meet the growing needs of consumers worldwide. With over 70 years of experience in designing quality food preparation tools and gadgets, it is easy to see how Zyliss has become an internationally respected brand that's favored by everyday cooks as well as gourmet chefs.