Zyliss Utility Knife L13cm, Comfort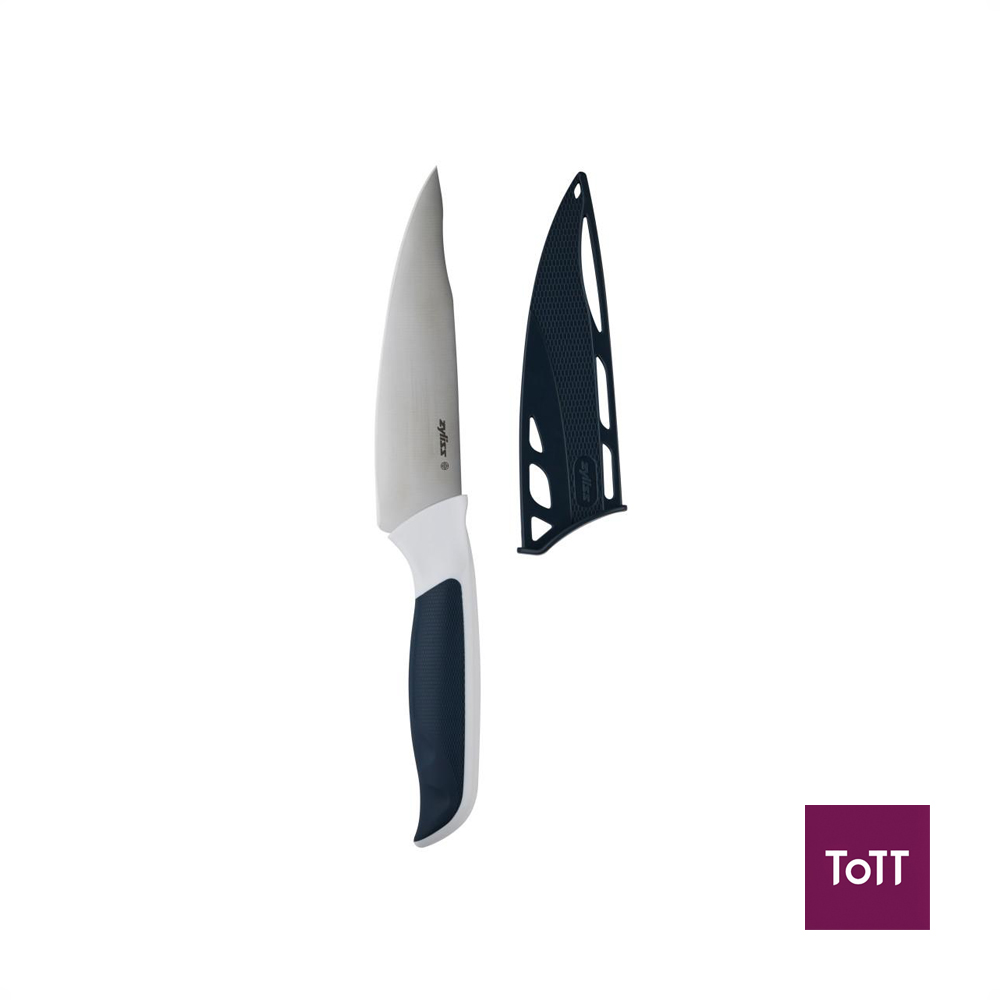 The Zyliss Comfort Utility Knife features an extremely versatile design that's suitable for slicing and dicing a large range of meats, fruits and vegetables. This utility knife includes durable taper ground blades in high quality Japanese steel. Regardless of hand size or grip, you'll find the perfect balance of comfort and precision control with this Santoku knife. A contoured handle and non-slip grip have been added to secure absolute control when handling the blade. The addition of an ergonomic finger indent will assist cutting technique whenever slicing. The Zyliss Comfort Utility Knife includes a blade guard that allows for safe in-drawer storage, while protecting the blade when it's not in use.
Since 1951, Zyliss has been creating tools and gadgets to meet the growing needs of consumers worldwide. With over 70 years of experience in designing quality food preparation tools and gadgets, it is easy to see how Zyliss has become an internationally respected brand that's favored by everyday cooks as well as gourmet chefs.