Clifton Digital Sous Vide Bath with Drain Tap W33.2xD27xH29Cm, 8L, 230V/0.8Kw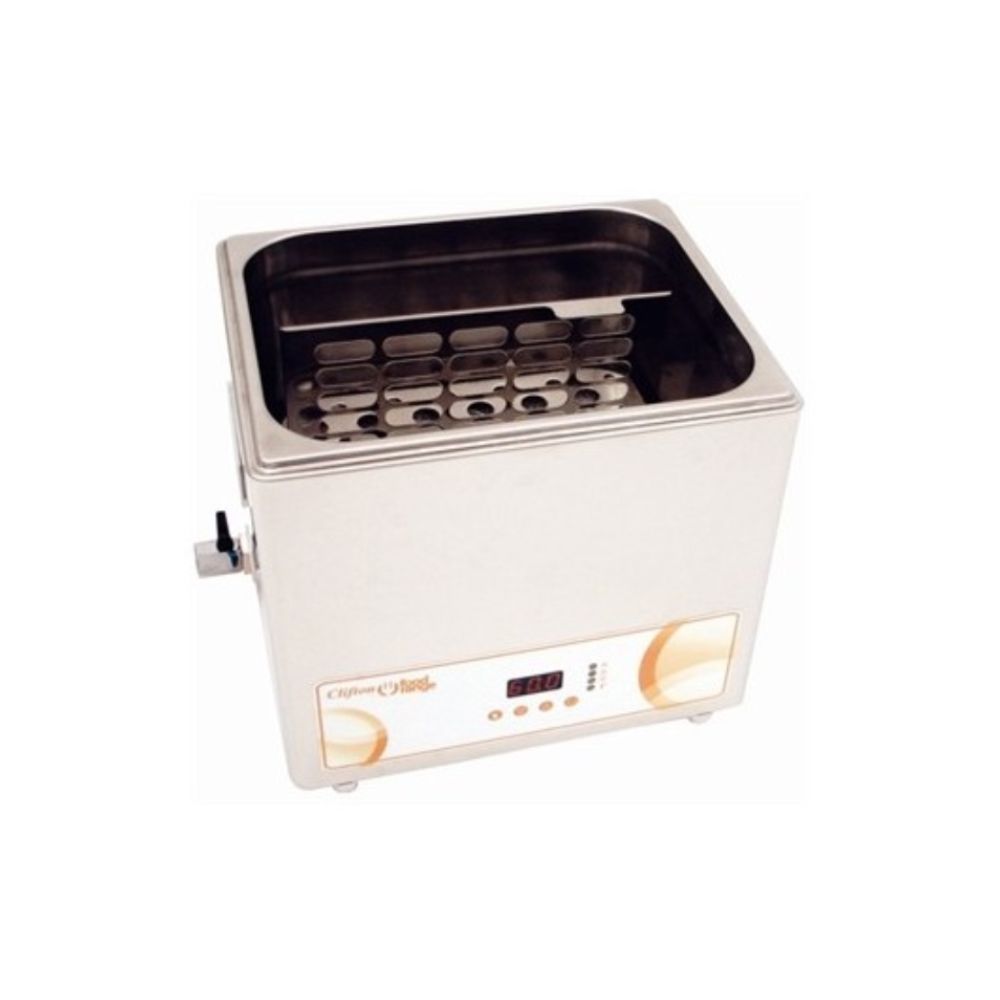 Preserve all the flavours, texture and succulence of foods with this Clifton Sous Vide Machine. Perfect for anything from chicken to lobster, this water bath features highly accurate temperature controls to produce immaculate results with every use. Thanks to a fitted run-dry function you can leave your sous vide cooking for long periods without the worry of the bath boiling dry in the meantime. The machine's ability to retain temperature and time settings even after being switched off makes it very useful for repeating slow cooked dishes from your menu.
The Clifton Food Range® provides professional chefs with sous vide equipment—developed and manufactured by Nickel-Electro, a brand leader in temperature-control laboratory and science equipment. The range offers users an unparalleled specific temperature control to produce consistently perfect results.