Cuisinart Mix It In Soft Serve Ice Cream Maker ICE-45HK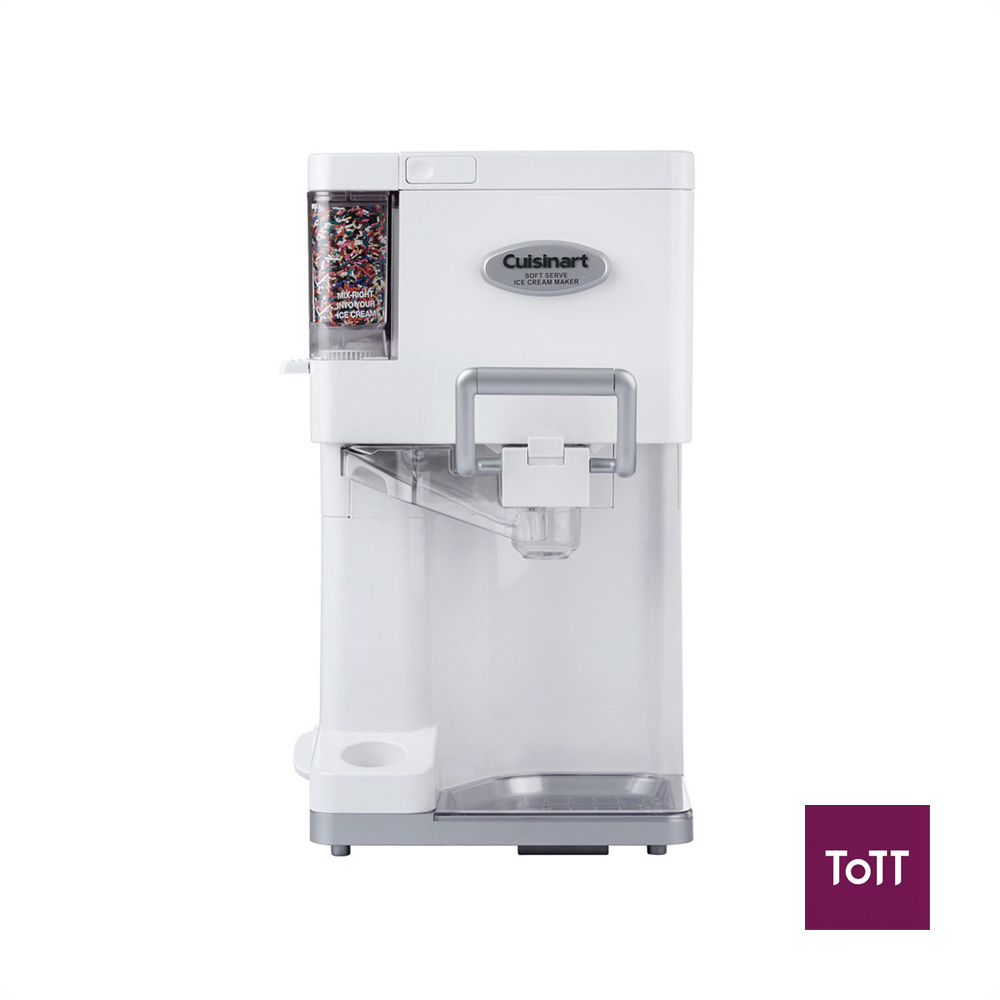 Professional-quality soft ice cream, yogurt, sorbet and sherbet is now available right at home, with the Cuisinart mix it in soft serve ice cream maker. Not only does it make everyone's favourites, but with three built-in condiment dispensers, it makes them extra delicious! Just a pull of a tab sends sprinkles, chips and other mix-ins down the chute to mix right into frozen desserts as cones or bowls are filled. Operation is fully automatic; simply pour in the ingredients and turn the dial! Features the perfect mix: ice cream maker mixes sprinkles, chips, and more into frozen desserts as they are dispensed.
Always easy: effortless ice cream making–just pick a favourite recipe, turn the dial, and add ingredients. Fast results: enjoy 1-1/2 quarts of gourmet quality soft-serve frozen desserts. Dispense or scoop: when ice cream stops flowing through, lift the lid and scoop out the rest. Cone holder holds a stack of pointed or flat bottom cones. Double-insulated freezer bowls holds temperature for fast results. No chemicals, salt, or ice required. Removable parts for easy cleaning. Includes instruction book and recipe book1-1/2-quart capacity.
Cuisinart is a universally recognized name. The prestigious Cuisinart brand is not limited to food processors. The company is a full-service culinary resource with a wide array of products, preferred by chefs and favoured by consumers. From small kitchen appliances including knives, coffee makers, air fryers, food processors, blenders, cookware, bakeware, grills, and more, Cuisinart has any kitchen covered.