Cuisinart Precision Master™ 5.5Qt Stand Mixer 500W, Periwinkle Blue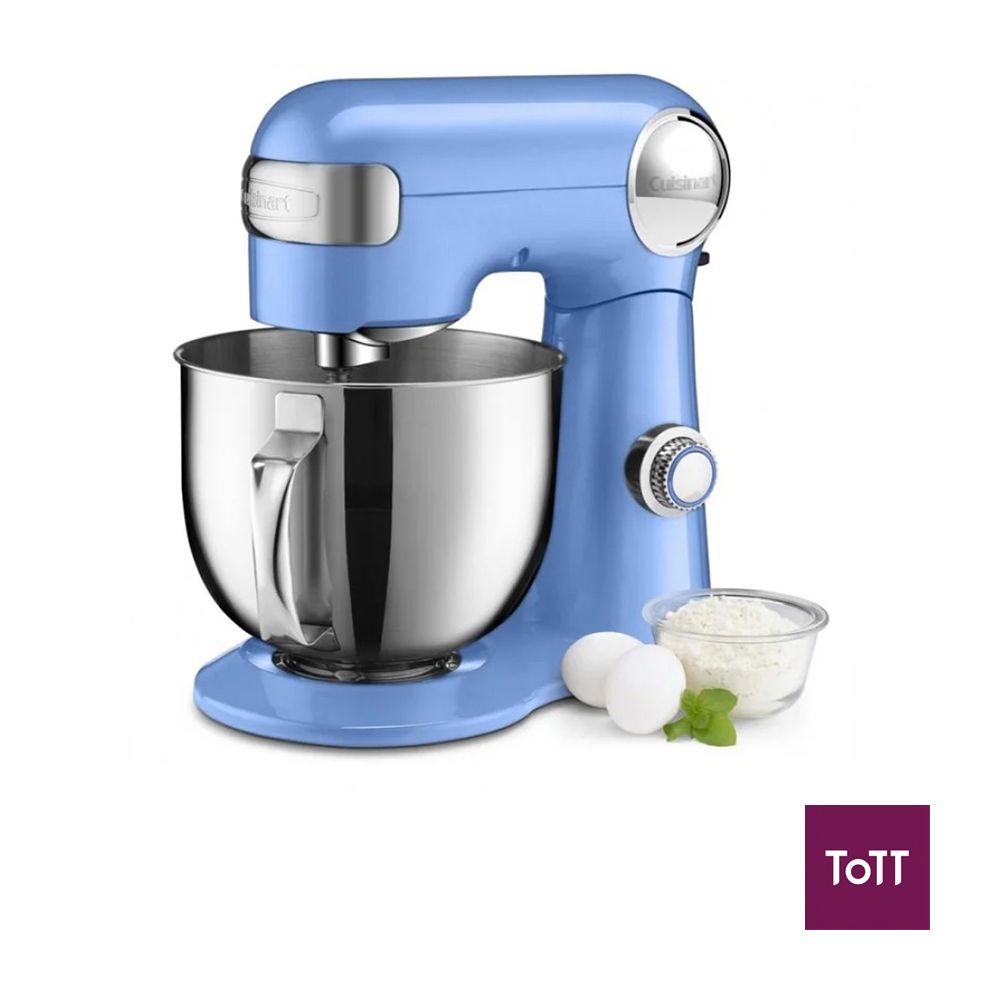 Delivering power, precision and performance, Cuisinart newest stand mixer features a 500-watt motor, die-cast metal construction, and 12 speeds that allow for nuance and excellence in performing a variety of preparation tasks. The unit's tilt-back head allows for easy access to its 5.5-quart mixing bowl, while the included splash guard prevents messy countertops. Also included are a chef's whisk, dough hook, and flat mixing paddle. The mixing bowl and all accessories are dishwasher safe, and the stand mixer is available in ruby red, white linen, onyx, periwinkle blue, robin's egg, and silver lining. Additionally, you can purchase a variety of attachments for the unit: a pasta roller and cutter, pasta extruder, meat grinder, frozen dessert maker, and spiralizer.
Cuisinart is a universally recognized name. The prestigious Cuisinart brand is not limited to food processors. The company is a full-service culinary resource with a wide array of products, preferred by chefs and favoured by consumers. From small kitchen appliances including knives, coffee makers, air fryers, food processors, blenders, cookware, bakeware, grills, and more, Cuisinart has any kitchen covered.