Imperia Raviolamp 36, 34x34Mm, Ravioli Classici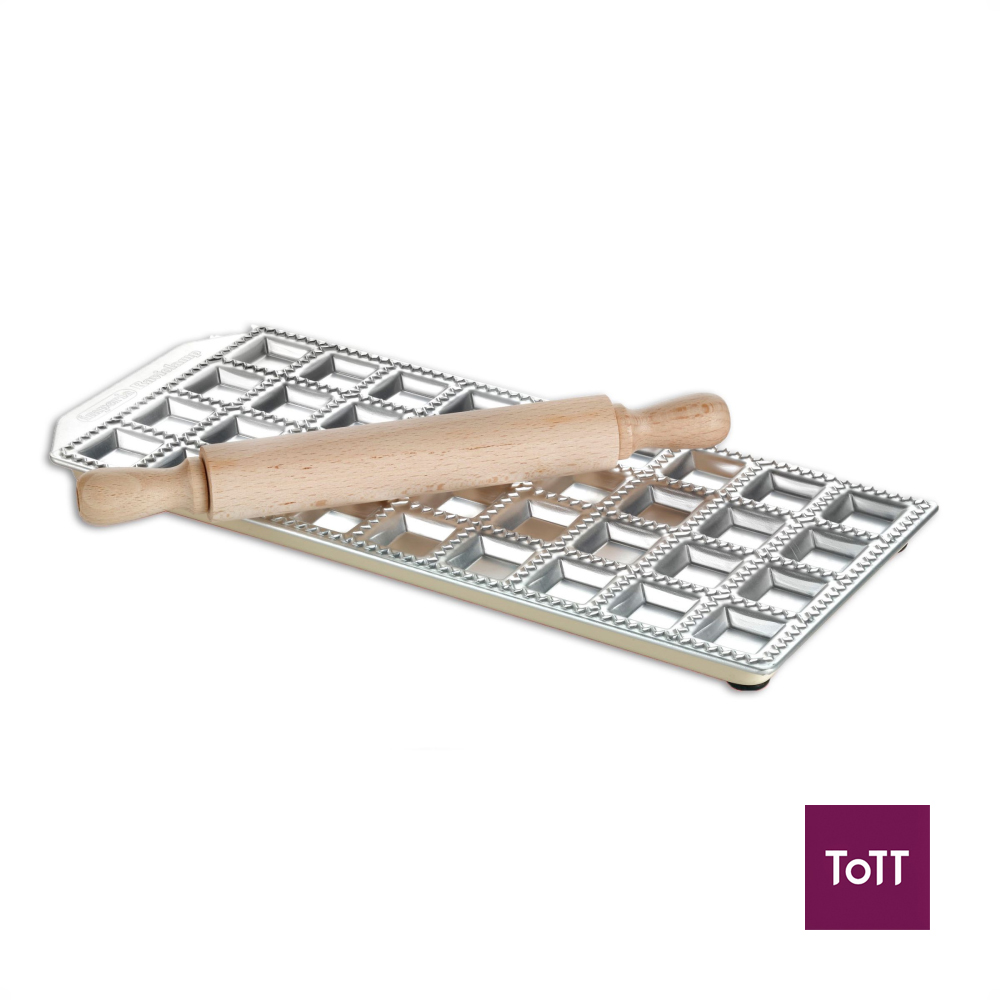 Enjoy the satisfaction of making fresh Ravioli right in the comfort of your own home with Imperia Raviolamp 36-Square Homemade Ravioli Mold. This unique ravioli tool, complete with rolling pin, will put a fresh, healthy meal on the dinner table whenever you choose!

Make perfect raviolis every time with the steel and aluminum mold that makes 36 square raviolis with filling pockets. Included with the mold is a small wooden rolling pin that is the perfect size for finishing the pasta. Directions for use are included on the box.