Meri Meri Magic Cupcake Kit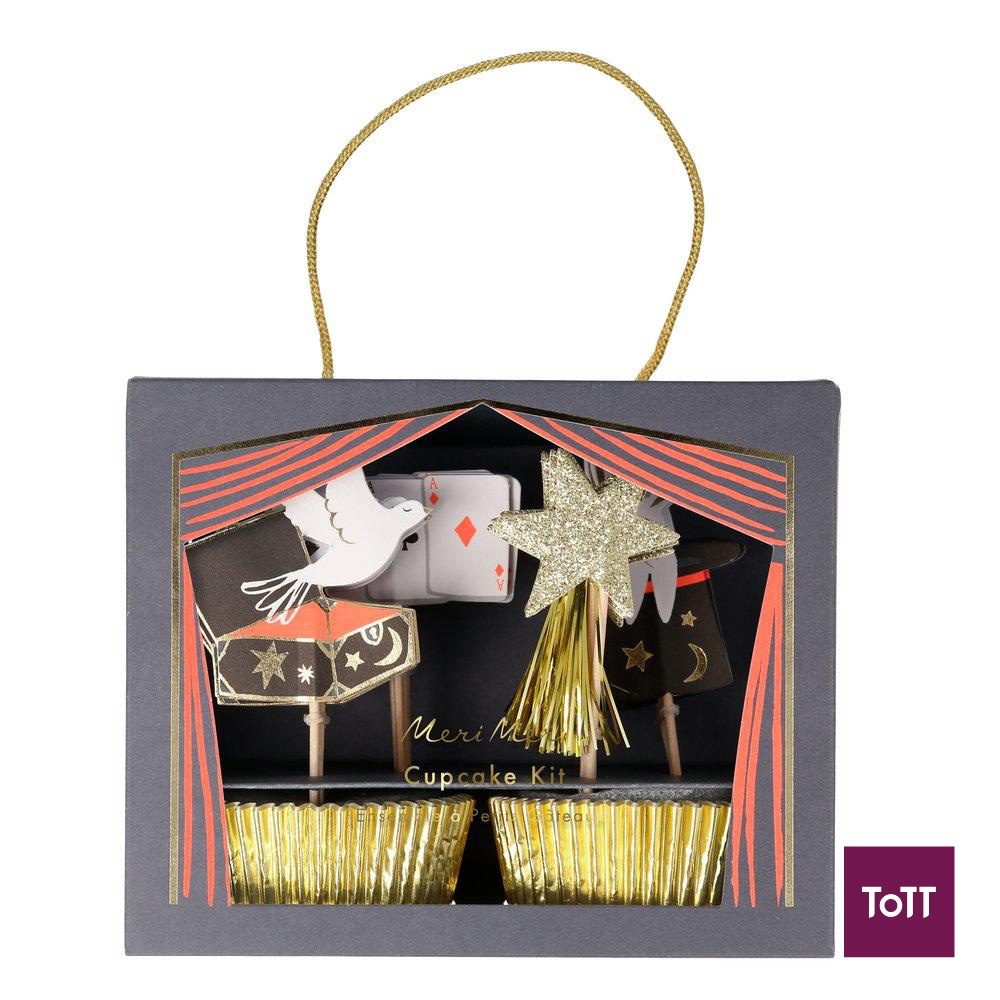 Make your cupcakes look magical with this amazing cupcake kit. It includes 24 toppers in 4 designs, featuring gold glittering stars, cards, rabbits popping out of a hat and doves. It also has 24 cases crafted from gold foil. The kit is presented in a special magic show box, with a gold cord handle – and makes a fantastic gift!
Meri Meri provides party lovers, home stylists and thoughtful gift givers with whimsical, modern, high quality party supplies, children's toys, kids' dress up, and heirloom-quality newborn gifts. We endeavour to use organic and sustainable materials wherever possible.