Meri Meri Multi Sized Balloons And Streamer Kit Set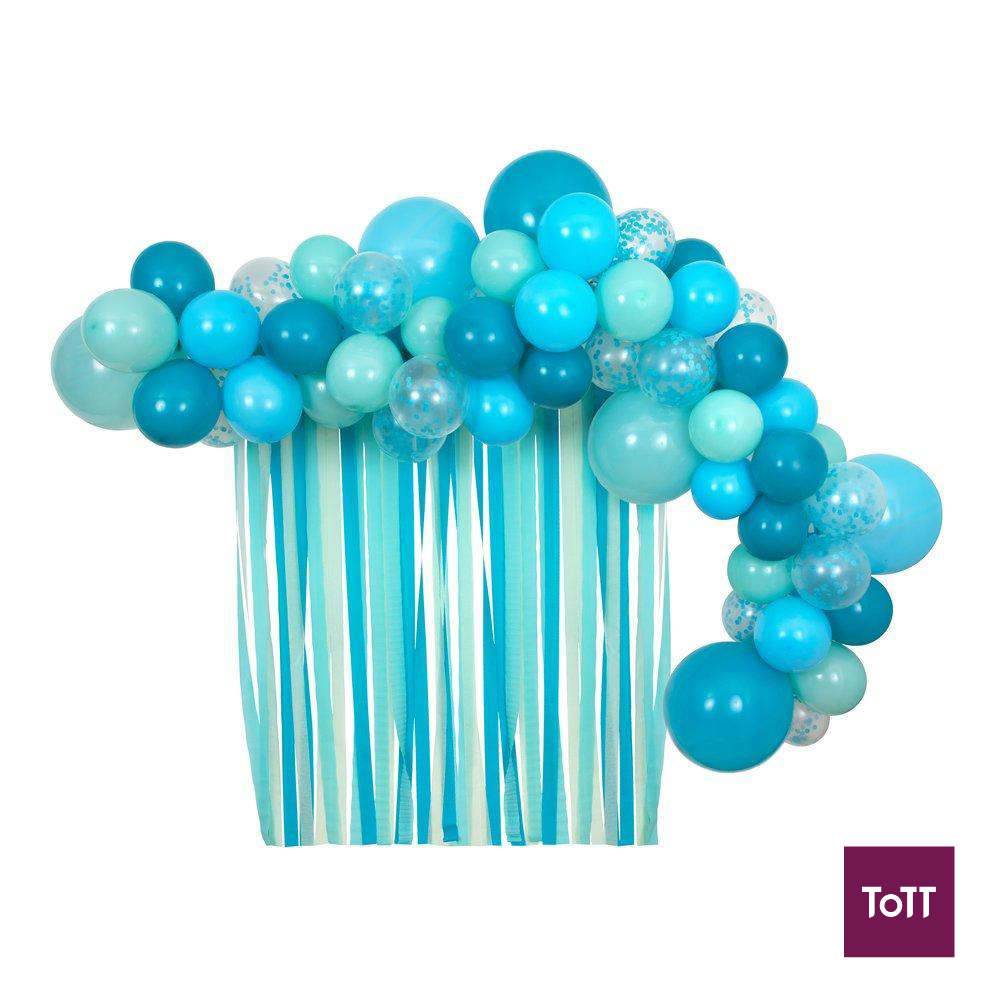 This beautiful blue balloon and streamer set will look wonderful at any special celebration, particularly for a baby shower or a boy's birthday party. It features 52 balloons, in 2 sizes, and a paper streamer pre-strung on gold cord.
Meri Meri provides party lovers, home stylists and thoughtful gift givers with whimsical, modern, high quality party supplies, children's toys, kids' dress up, and heirloom-quality newborn gifts. We endeavour to use organic and sustainable materials wherever possible.