ToTT Aluminium Table Crumber L15xW1.2cm, Gold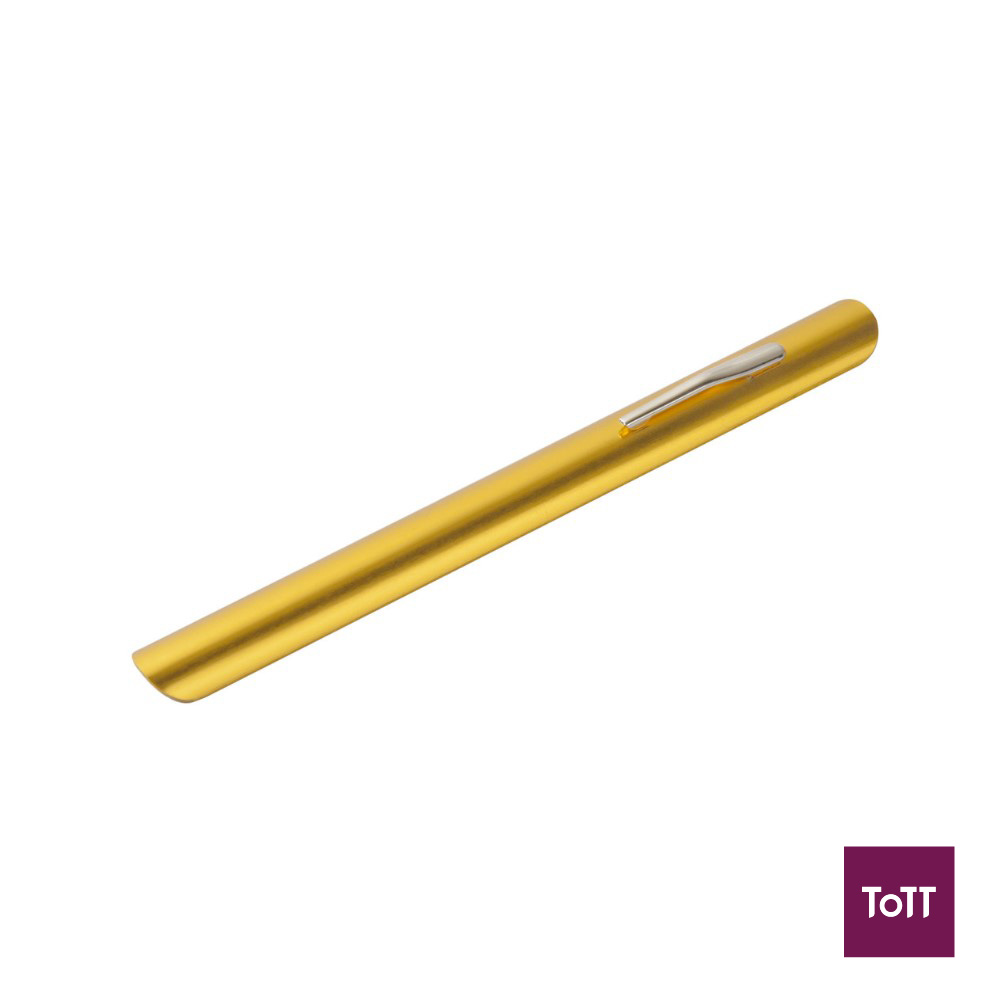 Necessary for virtually any restaurant, especially white tablecloth establishments, this aluminum pocket crumber helps you keep your tabletops neat and tidy! This crumber has a concave shape to quickly and easily scoop up bread crumbs and other food particles in between table seatings. Complete with a pocket clip on the outside surface, your wait staff can conveniently attach this useful product to their shirt, apron, or other article of clothing. This ensures it's always handy when you need it most. Its gold-anodized finish also adds an elegant appearance to this crumber, perfect for white tablecloth settings. Its small pocket size also makes this simple for your servers or bus boys to carry with them on the job. Be sure to maintain the cleanliness and comfort of your restaurant, cafe, buffet, or other catered event with this 6″ pocket crumber.
Established in 2010, ToTT Store specially curates tools of the trade to inspire cooking, baking and hosting. Visit shop.tottstore.com to see our entire selection of products ranging from kitchen appliances, cookware, bakeware, and tableware, to housekeeping and food prep products. ToTT Store also offers cooking classes for the junior chef to the professional home chef.