ToTT Cast Iron Yamaga Nabe 18cm, 1.2L, Tokiwa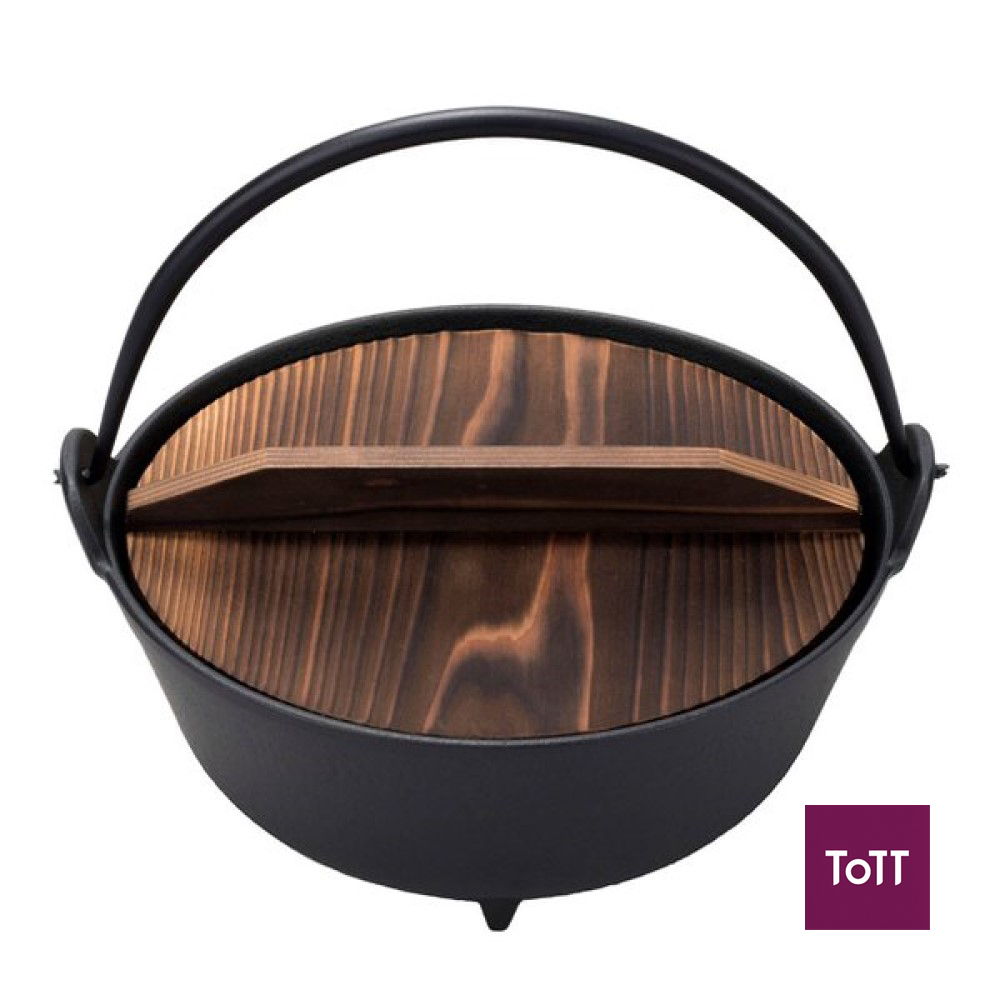 Crafted of cast iron with two handles and a wooden lid, our sukiyaki hot pot is the perfect stovetop-to-table soup and stew bowl for simmering your favorite combination of sliced meats, vegetables, noodles, rice and sauces. This exclusive version of the traditional Japanese nabemono is perfect for making one-pot dishes like sukiyaki, shabu-shabu, oden and more.
Perfect for cooking, serving and entertaining.