Schneider Set Of 4 piece cake Scraper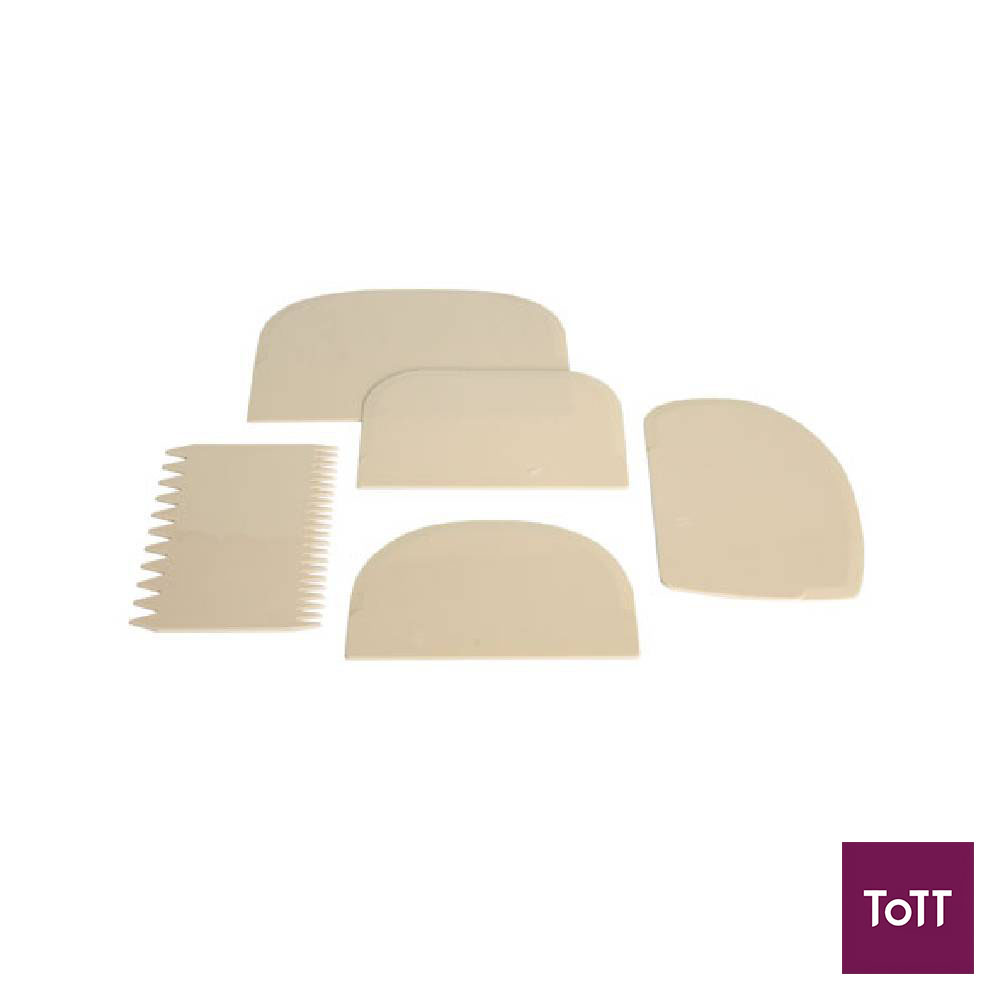 A great smoothing tool is essential in baking world. This set of 4 pieces cake scraper smoother edge is great for starters in baking. It helps smoothen the frosting and give it a finished look that looked like being made by a professional baker.
A set of 4 scrapers with different style of scrapers/combs – a smoother straight edge, wide tooth and fine tooth. These scrapers/combs can be real life savers because it always seems to be the case that when you are preparing something to take to a party, something always goes wrong with the recipe. It is very easy to clean. You can wash it with soap and water and it is also dishwasher safe.
Schneider is a long established German brand that offers a wide range of professional and home equipment and utensils to over the world. Their high quality products are used successfully in bakeries, pastry shops, confectioneries, hotels, restaurants, cafeterias, canteens and the food and catering industry in general.